Happy Thanksgiving!
Our Thanksgiving long weekend is coming up, and before you dive into your feast of stuffing and gravy, let's review our holiday hours. Please plan ahead when visiting our branch locations!
Note the following holiday hours:
Friday [Oct 7]

Regular Hours for all Stallion branches

Sunday [Oct 9]

Ontario: OPEN*, Regular Hours of 12PM - 3PM

London branch is CLOSED
Kitchener branch is CLOSED
North York branch is CLOSED
Drop & Go locations:

Regular Hours for all Drop & Go locations

British Columbia: OPEN, Regular Hours of 12PM - 3PM
Quebec: OPEN, Regular Hours of 12PM - 3PM

Monday [Oct 10]

Ontario: OPEN*, Holiday Hours of 11AM - 4PM

London branch is CLOSED
Kitchener branch is CLOSED
North York branch is CLOSED
Limited pickup service in GTA
No pickups from Drop & Go locations
Drop & Go locations:

Toronto East - CLOSED
Midtown Toronto - CLOSED
Hamilton - CLOSED
Brampton - 10AM - 6PM
Scarborough - 9AM - 9PM

British Columbia: OPEN, Holiday Hours of 11AM - 4PM
Quebec: OPEN, Holiday Hours of 11AM - 4PM

Tuesday [Oct 11]

Back to Regular Hours for all Stallion branch locations
Team Stallion is thankful to you, our clients, for your continued support and business. We're wishing you a joyful long weekend spent with friends and family!
Establishing a brand is already a challenging task to keep up due to the rising number of businesses that open yearly. However, expanding across the border is a different thing. It requires more strength, better marketing techniques, and exceptional working strategy because you will face thousands of sellers in the United States and overseas.
This Canada to US shipping guide can help you make your way and compete with other US sellers without breaking the bank. Leaf through this article and find out how!
Target Audience
Finding your target audience requires much work but should not be that complicated. You can divide your target audience into groups based on goals, location, hobbies, and more.
Making your company the clear choice for your customers' money, time, and trust encourages them to choose your brand above other providers of your goods or services. The primary point is to provide something that can make them more excited to open the parcel.
Competitors
How else can you expect to thrive in the industry if you are unaware of the genuine identities of the big players? Competitor research may help businesses enter the scene, generate a distinctive selling proposition, and create an effective business plan in a market where every brand vies for a small share of the pie.
Additionally, as you expand your brand across the border, the number of your competitors also increases. Knowing them beforehand eliminates their element of surprise. Whether they promise fast cross border shipping from Canada to US, the cheapest shipping rate, or an efficient shipping process when shipping goods, you can match their offer.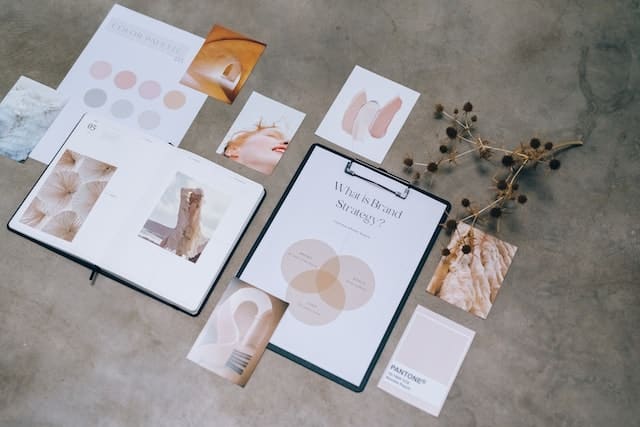 Brand Personality
Like people, brands project different personality features. What creates brand equity is the embodiment of a brand that appeals to customers' emotions. Large organizations are not the only ones that may benefit from brand personality; startups and small enterprises can also benefit from this branding tactic.
Before entering the market, decide on your basic principles and what motivates your brand. Emphasize your goals, areas of expertise, and relatability. The remainder of your brand identity will come together much more quickly if these serve as its cornerstone.
Business Name
Apart from enabling your customers to find you, they hold a different power in your business. Business names can evoke strong feelings. It can either be offensive or appealing. It can also impose a positive or negative image and a positive or negative following. Additionally, business names can include, exclude, and influence people. They can also inform and project a wholesome and unified image.
Furthermore, your business serves as your initial impression on customers. They either remember when they come across a sign with your name or do not. This is how entrepreneurs and investors will perceive you. Shareholders like to choose businesses based on their potential. However, some put more weight on qualitative aspects like marketing and selecting an appropriate name. The correct business name can also help you stand out to potential investors.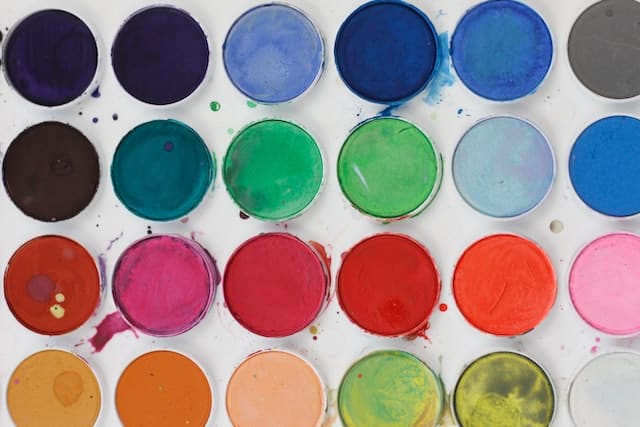 Color Scheme
Similar to your business name, your chosen color scheme will also reflect a positive or negative image. Colors have the power to draw our attention while evoking feelings and symbolic connections. For instance, many individuals connect red with threat or urgency, so many businesses choose red in marketing specials, and limited-time offers because it conveys a sense of urgency.
It is crucial to think about your target demographic and any cultural connotations that particular colors may have. The best way to choose to research the culture and your target audience is to ensure that you select the correct color scheme.
Logo
Your logo shows your identity and attracts potential customers to know your brand. However, the best part of having your logo is to set yourself apart from your competition. Customers can remember who you are and your business as they recognize your sign.
On the other hand, some businesses change their logos from time to time, especially if their company grows or reaches specific milestones. While this can be an excellent marketing strategy, customers are more accustomed to logos they have learned to love and acknowledge, so they also play a role in establishing brand loyalty.
Applications
Since we are now in the age of technology, manual processing is no longer efficient in running a business. For example, Stallion provides customers with a faster and more efficient way to manage orders without switching from one platform to another.
Second, it also partnered with AfterShip so they could track their parcel, ensuring it arrived safely at its destination. Simply put, apps are beneficial to you and your customers.
Partners
Collaborations are typical in business, and if you want to start one, you can begin by choosing a shipping carrier partner. You must understand the dilemma of people ordering overseas, especially with the transit time. Having a shipping company that can back you up during cross border shipment is something you should have.
If you still have not considered a company to ship from Canada to US, then you must check Stallion Express! It is the leading shipping option in Canada, partnering with hundreds of eCommerce sellers nationwide.
While the pricing can differ depending on the dimensional weight, shipping option (like priority mail or standard shipping), and distance, you can ship a package as low as CAD 5.00 in the shipping cost. They will process the shipment customs clearance at the Canada Border Services Agency to ensure that the goods do not violate the restricted and prohibited items policy. So, you do not have to process the customs form or go to the post office to ship your customer's package.
Key Takeaway
Since expansions can be complex, you can go a long way with determination, correct strategy, and the right people behind your business. Focus on your business and let Stallion worry when you are shipping goods.Follow Stallion's social media sites on facebook.com/ShipStallionExpress or instagram.com/shipstallion to know more about Stallion Express! You may also view our website or contact our customer service and ship from Canada to US.
As the brand grows, efficient business solutions are necessary to ensure everything works seamlessly. Focusing on developing your small business shipping solutions is one way to keep the operation hassle-free and customer-centric. Since shipping and delivery services have played a significant part in growing small businesses, especially the eCommerce ones, finding solutions to make them straightforward is beneficial. 
This process may sound complicated and confusing, but with the correct partners, everything will be easy. Leaf through this article on developing your business with shipping solutions for a small business in Canada!
Do Your Research
Researching the right line of questions can provide you with a realistic view of your company and the industry. You may also use it to determine your consumers, location, and the possibility of them buying from you. Data shows that when customers say they do not want to buy your products, it is an opportunity to create a rapport and ask why.
The answers may show how existing and potential customers feel about your brand, products, and overall customer service and whether or not you meet their demands. You can learn about viewpoints on your company and goods you were unaware of.
Furthermore, since you are not just meeting the demands of your brand but your customers as well, the more crucial it is to find the most suitable eCommerce delivery solutions to help you meet the expectations. Note that the most capable shipping solution is more than just offering the lowest shipping rate. They must provide an overall quality service, from shipping costs to customer service.
Boost Customer Retention
Customer retention is when customers keep choosing your brand over your competitors. While the products you offer can be the primary reason why you have repeat customers, there are more factors affecting this positive result. It may be because of your reliable customer service, the cheapest shipping to Canada, or fast shipping services.
Since shipping service has a significant role in business operations, taking customer feedback about it seriously can maintain the reliability and credibility of your company. Are the shipping rates expensive? How long is the delivery time? Is the shipping process confusing? Helping them out can give you some cookie points.
Customers enjoy it when companies listen to their suggestions and complaints. However, decide carefully whether the suggestions and complaints will be beneficial or not. Nonetheless, boosting customer retention helps your business to expand and develop. Plus, these loyal customers can help you market your brand through word of mouth.
Join eCommerce Events
Let us say you own a physical store and have not yet utilized eCommerce platforms. Although we can say that you are missing an excellent business opportunity, it is still not too late to begin your eCommerce journey. You can start by checking out some eCommerce events.
Joining eCommerce events will help you introduce your brand to potential customers and partners for your small business. Furthermore, you will learn different strategies you may apply to your brand.
For example, do other small businesses use shipping software to make their shipping process quicker? Do they partner with a reputable shipping company to help them with their every shipment? How can they charge a cheap shipping cost?
These questions can be answered during events where you can meet small business owners like you. Some of the upcoming and most-awaited eCommerce events are DMWF Europe, which will be held on November 21 to 22, 2022, in Amsterdam, and DX3, Canada's largest retail and marketing event, will happen on March 1 to 3, 2023, in Toronto.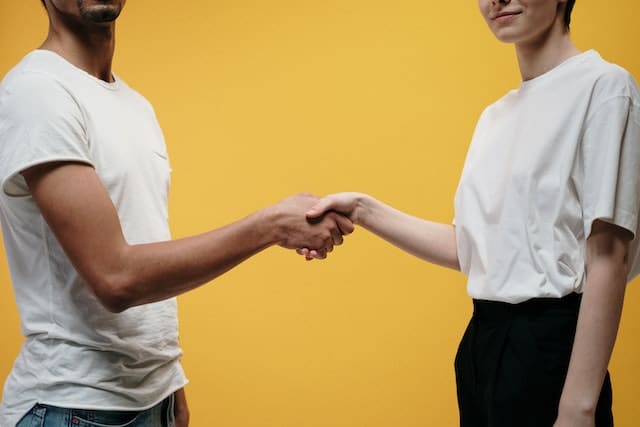 Strengthen Strategic Partnerships
A strategic partnership is when a business or organization agrees to collaborate with or support another company to make it easier for them to accomplish their goals. It can be ideally strategic to team up with a brand that does not offer the same products as yours but complements your services, like working with a carrier to ship and deliver your products to the consumers.
Finding the best shipping company and partnering with them can be one of the best strategic partnerships for your business. While it is to claim that the company offers the best courier service, you have to research whether their claims are valid or not.
If you have not yet considered any shipping solution, how about checking what Stallion Express is capable of? They are Canada's leading shipping carrier, providing the best eCommerce shipping method and cheapest shipping costs.
With its shipping software, you can integrate all your eCommerce stores to manage each shipment from any platform. Inventory management will also be quicker to double-check because of the data you already have in the shipping software. You do not have to go back and forth to check all orders since you can have them in one location.
They also have multiple shipping options, including domestic, cross-border, and international shipping. Stallion partners with various shipping companies to ensure that every shipment is shipped cheaply, safely, and quickly.
Expand to a New Market
While shipping solutions do not directly affect your business operations when you expand to a new market, they can still influence your business. If you decide to proceed with cross-border or international shipping, you will need a courier service to send your items to their foreign destination safely and promptly.
Although expanding to a different market sounds tricky, scary, and challenging, it provides numerous opportunities for brand growth. One of the things you can do to boost a new market with lesser adverse effects is to take time to research and background check.
Focus On The Right Audience
Although expanding to a new market is something you should be considering, you should not lose your focus on the right audience.
By figuring out your target market, your company can concentrate its marketing efforts and budget on the demographics most likely to become customers. In this approach, you may generate company leads quickly and affordably.
Be Flexible
You can quickly adapt to changes and customer demands by being flexible. Entrepreneurs who know how fast-paced their industry is and the world around them change often become more successful than those who don't. They must adjust their strategy and offers to take into account shifting market conditions while maintaining their emphasis on the long-term effects.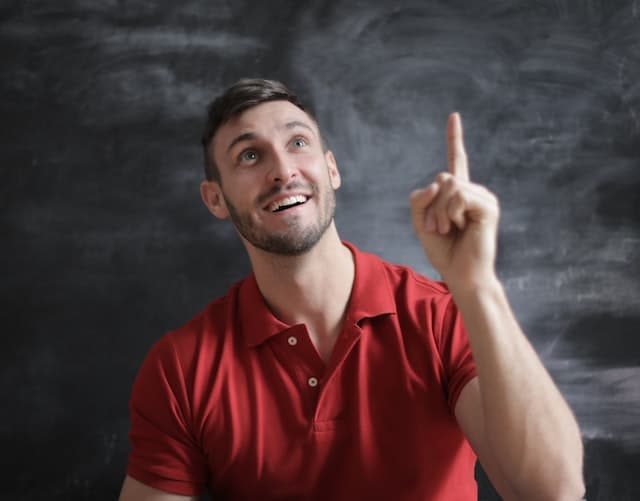 Key Takeaway
Shipping is more than just sending your packages to the receivers. It requires a proper strategy to ensure that you meet customer demands. Let Stallion be your partner in making this possible.
As always, Stallion is just a few phone taps away. Reach through our hotline at +1877-863-7447, and our ever-reliable customer support will assist you.
The Prime Minister, Justin Trudeau, announced that Monday, September 19, 2022, will be a National Day of Mourning in Canada.
All Stallion Express branch locations will remain open with regular business hours.
We will be encouraging a moment of silence at 1:00PM ET that day, to reflect on the legacy that Queen Elizabeth II leaves behind.
Should you have any questions or concerns, contact us at [email protected] or dial our toll-free number at 877-863-7447.
Entrepreneurs will look for ways to expand their business, and shipping internationally is one of the ways they can do to achieve it. However, some are doubtful if they can pull this off.
While shipping package internationally can be pretty challenging as it requires a different approach, this should not be the reason to be intimidated. You should look forward to international shipping if you think your product is already doing well domestically. It would help if you were not scared about this new venture because plenty of benefits await you.
Leaf through this article to learn more about the benefits you can take advantage of while expanding your business internationally. Have fun reading!
How to Ship A Package Internationally?
International shipping may be intimidating to small business owners because of having a wider audience. It requires more attention, budget, and resources. However, following the correct process and choosing the most suitable international shipping experts, shipping an international package is not as challenging as you think.
Considering different factors to ensure everything goes well in every international shipment should be at the top of every entrepreneur's shipping to-do list. The shipping rates depend on the dimensional weight, distance to the destination country, shipping service, and delivery time. Thus, prior research about the shipping companies you want to partner with is necessary.
Before shipping, the chosen shipping company should provide practical and attainable goals to help fulfill your customer's orders. Apart from the license and proof of their capabilities, they must give realistic transit periods, affordable shipping rates, and efficient shipping transactions. Whether you choose a priority mail international or standard shipping option, they must reach the qualification.
Of course, you have to select the cheapest way to ship a package internationally, but it does not mean that you should not look into the quality of shipping service.
Advantages of International Shipping
New Market
Having a new market is the more obvious advantage of international shipping. While it is also evident that you need to be meticulous when choosing your target audience, a different market presents hundreds of opportunities. The global population is at 7 billion already. Therefore, more potential customers await your products.
As you expand your business, you will identify the two aspects of the new market: demographics and geographic location. Although there are different ways to categorize your expansion efforts, you must focus on these two primary factors: the same target group but a new geographic location.
On the other hand, anticipate that you are as foreign to them as they are to you. When sending packages, it is best to include business cards or greeting cards introducing your brand and products.
Business Growth
Expanding the brand is already evidence of business growth. Some of the key performance indicators (KPIs) you can use to measure are the conversion rate and customer retention percentage.
Conversation Rate. Any business should prioritize conversion because it directly correlates to earnings growth, entailing customers straight to the checkout page or leading them farther from the funnel toward a purchase and loyalty. Either way, it will still result in a profit for your business.
Customer Loyalty and Retention. Customer retention encourages existing customers to buy your products and continuously support your business, which means that apart from purchasing, they also share your business through word of mouth. It also facilitates the development of excellent relationships with consumers. You are more than just another store; they have trusted you to give them something of worth in return.
Advantage Over Competitors
Being able to send a parcel outside Canada is something to brag about. Since not all small businesses are capable of overseas shipping, you are skilled enough to keep up with the demands of foreign customers.
Every market needs a different approach because of varying factors. However, you also various actions and make an effort to play up against your competitors. There will be brands that offer the same goods or alternative ones, so you need to respond in return. If you do not answer, you risk losing market share, lagging, and being forced out of the market. If you know your competitors and what your customers want, you can succeed in a subsequent conversation.
Revenue Potential
Revenue is the key indicator that your business is thriving. It is possible to have a higher revenue for the international shipment because there are more potential customers.
If your brand offers a unique product using advanced technology, these advantages should translate into significant worldwide economic success. You can expect to achieve higher sales in the international market than in the domestic. Additionally, if the offered products are considered premium, their prices are much higher. Thus, resulting in to increase in revenue.
Since international shipping rates are more expensive than domestic shipping rates, earning more profit is something you need to thrive for.
Community Building
With the help of social media, creating a community with your target audience can be attainable. It also has its perks, increasing brand success.
It allows the overseas audience to know more about your brand, its goals, and the impact it wants to convey. Since potential customers get limited information about your business, building a community will make them understand your brand more.
Some international shipping experts, like Stallion Express, can advise you on how to start building a community with your market.
Understanding New Culture
You cannot offer a product to a new target audience without knowing their background. Instead of feeling burdened by this new task, look at it as an opportunity to learn a new culture.
For small businesses, learning a new culture means an avenue to boost innovation and new ideas in the company. As mentioned, it will also provide a competitive edge against other brands. If you are working with a team, learning a new culture allows you to fix your workforce as necessary, improve their problem-solving abilities, and increase their productivity and output.
On the other hand, understanding a new culture improves agility, flexibility, and your company's market responsiveness. Thus, you can offer products that can benefit them. You have a foreign audience, both literally and figuratively. Since the customer lives in a different destination country, their means and way can be opposite or similar.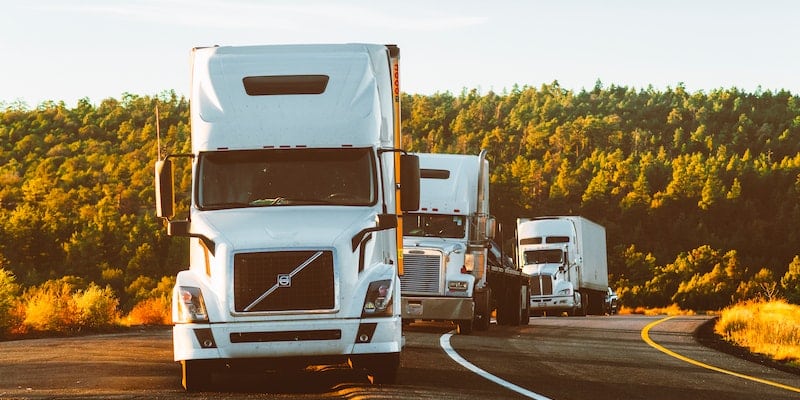 Key Takeaway
If you are looking for international shipping specialists, you do not have to look far because Stallion is a few clicks away.
Stallion Express will complete all proper paperwork, so you do not have to go to the post office or contact customs to process the customs clearance and clear the international shipping. Moreover, through their partnership with reputable shipping companies, APC and PostNL, you will lower the shipping cost.Contact their customer support on how to ship package internationally and expand your business!
Friday, September 30, 2022 marks Canada's second annual National Day for Truth and Reconciliation. This holiday, also known as Orange Shirt Day, will serve as an opportunity for Canadians' to educate and reflect on the legacy of residential schools. 
You may learn more about this new legislation on the Government of Canada's website.
Stallion Express recognizes the time of education on this statutory holiday however, our hours of operations will not be affected. 
Our branches will remain open with regular business hours, as well as our Drop & Go partners in Ontario.  
Drop us a line at [email protected] or dial our toll-free number at 877-863-7447 should you have any questions or concerns.
Many customers are starting to feel the holiday rush as September comes in. Although Christmas is still in four months, many people are already buying items as presents to avoid the rush. If you have already established your brand outside Canada, expect a higher volume of orders, especially during this season.
The Christmas season is the busiest time for the shipping industry. Thousands of products are delivered back and forth, ensuring everything arrives on time. While you cannot do anything to change this situation, you can find a way to ensure that your customers can receive their items without delay.
The only way for your small business to keep up with demands and fight against the holiday rush is to create a shipping strategy and choose the best international shipping service. How? Discover the answer in this article. Read now!
Meet Stallion
What is the best way to ship internationally? The best way to send your items overseas is to carefully plan your shipping calendar to avoid overlooking orders and delaying any shipment. Additionally, shipping calendars allow you to choose the most convenient international shipping service without haste.
Stallion Express is an international shipping company you can trust with all your shipping needs. It is the cheapest and best international shipping carrier in Canada, with branches in Ontario, British Columbia, and Quebec and five other drop-and-go locations within Ontario.
Like its beloved clients, Stallion also takes pleasure in being a small neighborhood business, which is why it understands the struggles many entrepreneurs, especially start-ups, currently face. Because of this, Stallion makes it easier for clients to reach them for any concerns and questions. You do not have to undergo several processes to talk to their live customer support.
International Shipping Partners
Stallion believes that partnering with an international shipping company will make the shipping process more efficient and convenient. However, Stallion does not want to limit the client with one courier service as an option only. So, they collaborated with not one but two of the best international shipping companies worldwide, offering diverse shipping options.
APC Postal Logistics - With over two decades of being an international courier service to more than 200 countries, APC proved that it could provide incomparable shipping solutions to its partners. It is an international courier service with solutions for any international shipment to boost your eCommerce company's growth, reach, and quality of service.
PostNL - While PostNL is one of the most sought-after shipping companies in the Netherlands, it has also established a name for itself as a competitive international shipping service.
International Shipping Rates
When Stallion says, they offer one of the best international shipping rates in the industry, believe it. It is more than just the marketing style because it is legit. Stallion provides up to 80% off than the national carrier. Whether you send a package to Latin America, Europe, or Asia, expect to save a considerable amount.
With Stallion, you can obtain speedier, tracked delivery to your consumers anywhere in the world while saving up to 75% on postal costs.
For example, if your customer from London, England, orders a package weighing 113 grams or 4 ounces, they only have to pay around CAD 6.20, compared to about CAD 41 of the national carrier. As for the package weighing 425 grams or 15 ounces, shipping to Hong Kong will only cost CAD 12.19 compared to CAD 58.30 for the national carrier.
Offering the lowest shipping rates will persuade them to choose your brand, as you can help them save, especially if they still have to purchase plenty of Christmas presents.
Transit Time
Many overseas customers avoid ordering international items because of the long delivery time. However, Stallion offers a solution, so Canadians can still compete with other international sellers. Customers do not have to choose international priority shipping options, like priority mail express international or first class mail international, to get their packages faster.
It only takes four days to reach its destination, which is a couple of days earlier than the national shipping carrier. What's more impressive is that after Stallion receives the parcel, you do not have to process anything, including customs clearance. Stallion Express will do everything on your behalf.
Note that you must follow the general guidelines about the prohibited and restricted items to avoid delays. You do not want to be delayed this season because millions of packages are sent abroad.
Integration Platform
If you have more than one online shop from these eCommerce platforms: Shopify, Etsy, eBay, and Amazon, you should ship with Stallion. Having a store on different platforms means checking and managing each website, ensuring that all orders are acknowledged and taken care of.
Stallion's integration platform allows you to oversee all eCommerce platforms in a single location, minimizing the hassle of shifting from one platform to another. Moreover, you can streamline your shipping process by incorporating your online store with Stallion without additional charges. You can utilize this service for free!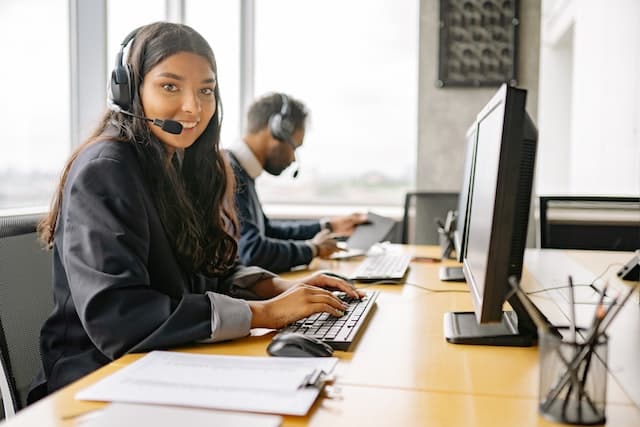 Reliable Customer Support
Customer support is essential because they are the front liners of the company. Apart from answering the clients' questions, they also ensure that every parcel is delivered correctly and received by the client's customers as soon as possible. Thus, Stallion commits to invest sufficiently in maintaining the quality of customer support services.
The seller's customer support differs from the customer support the shipping partner offers. Why? While it is the seller's responsibility to find a reputable international shipping carrier and lower the shipping cost incurred in the shipment, they cannot do anything about the situation once they turn the parcel over to the shipping partner. So, choosing a company that offers superb customer service is a must.
Every time you call Stallion's customer support, you are greeted by real people, not bots. Therefore, you can ask multiple questions without getting redirected somewhere. Additionally, they can provide you with better advice about how to save on shipping.
Key Takeaway
As the seller, your primary concern is your business. Let Stallion handle all shipping and delivery matters so that you can put all your effort and time into growing your brand.
Contact us at +1 877-863-7447 for more information about Stallion's other shipping services!
New updates for the month of August are on your way, Stallion clients! Come prepared as our up-to-date information brings more convenience and accessibility to your shipping experience.
General Updates
New Stallion integrations available
Great news for our clients who have been patiently waiting, as we've already launched our WooCommerce and BigCommerce integrations this month. Need help setting this store integration? Our friendly customer support staff is ready to help.
Watch out for more eCommerce integrations in the upcoming months as your requests might be coming up next!
Temporary disabling of FedEx International
Last August 29, we temporarily disabled FedEx International service while rates and transit times were being fixed. Given this, UPS Worldwide Express Saver will be reenabled to make up for the inconvenience. We'll update you accordingly when FedEx International service resumes.
Service Updates
In an effort to ensure you're aware of any service disruptions that may impact your business, please see the postal and carrier alerts and updates around the globe.
We will regularly update you with continuing news and information as we receive it to keep your operations informed.
United Kingdom: An advisory from Royal Mail has been received in terms of ongoing service interruption taking place due to the 4-day strike of the Communication Workers Union (CWU) on the following dates: Friday, August 26th; Wednesday, August 31st; Thursday, September 8th; and Friday, September 9th.
The Royal Mail will put their contingency plans into action in order to minimize disruption for customers as much as possible; however, they have indicated that customers should expect significant disruption.
Cyprus: Due to a reduced number of flights, there are currently delays in the delivery of all types of mail and parcels to Cyprus.
France: Colis Privé is facing transport difficulties caused by wildfires, and staffing issues. This may cause delays for shipments delivered by this carrier.
*************
What are your thoughts on last month's recap? Feel free to share your suggestions and requests by emailing us at [email protected] or calling 877-863-7447 and our client support team will get in touch with you.
Speakers:
Diana Zheng - Head of Marketing, Stallion Express
Nate Skiver - Founder, LPF Spend Management 
*****
About our guest speaker
Nate Skiver is the creator behind Level Playing Field Spend Management (LPF Spend Management), a company that works with package shippers, mainly helping them with their contracts and looking for the perfect carriers that will align with his clients' shipping strategy.
With 17 years of leadership experience in shipping and logistics for major U.S. retailers, Nate now regularly shares and posts on his LinkedIn to help eCommerce owners elevate their shipping know-how.
We highly recommend following Nate as a credible and experienced strategist in the eCommerce shipping industry, so you can keep up to date with trends and insights.
*****
Having ample time for preparation every 4th quarter shipping season is definitely a must to guarantee a smooth-sailing transaction for you and your customer. This will make you easily adjust your game plan with the extra time you have on your hands.
Our Stallion Head of Marketing, Diana, had a conversation with Nate Skiver of LPF Spend Management on equipping eCommerce sellers to properly align their shipping strategy to their desired goal.
For the full summary of the interview, check out this video.
To help save you time from taking notes, we've summarized all the important information down below.
What is carrier diversification?
Carrier diversification is referred to as an eCommerce seller's act of adding multiple shipping carriers and services to match your customers' needs and expectations.
From a customer retention standpoint, this will provide the end consumer more than one option by offering a variety of delivery options - may it be premium overnight express or a more affordable alternative with longer delivery times..
Here are Nate's Q4 Shipping Tips to save yourself the trouble in the upcoming busy season:
Have your plans ready for Q4.
Are you a high-volume shipper, especially during the hustle and bustle of the season? As a rule of thumb, you should have all your plans laid out as early as Q1 or Q2 of the same year.
In addition, learn to gather information from third-party experts in the industry to know about the shipping forecast for the busy quarter. Chat with your dedicated Stallion Express account manager!
Keep multiple carrier options in hand to provide flexibility whenever needed.
It is crucial to have multiple carrier and service options as the surge of shipment demand increases. You don't want to rely on just one carrier in the busy season. The more advanced shipping leaders in the industry will innovate new solutions to meet demands (rather than only having big-name carriers as options).
Lastly, transparency is a must.
Minor troubles are inevitable due to the high volume of shipments, especially during Q4. Show accountability at all costs by informing your clients about any delays that can affect their shipping experience.
Setting your shipping calendar
When it comes to the specific time on when to start planning, your allowance can depend on several factors, such as the volume of shipments and the extent of complexity in the fulfillment network.
But rather than delaying it, always remember to set your shipping calendar no later than August of the same year. This makes you well-prepared whenever a problem arises. However, when it happens, the solution is to look for a new carrier that perfectly fits your criteria for shipping time, cost, and other features it can offer.
Considering local carriers
While national carriers can offer more favourable pricing, they will purposefully constrain their capacity to get aligned with their volume target during the busy season. Take the opportunity to partner with both national and regional shipping companies to provide more flexibility on your part.
Shipping forecast for Q4 2022
With less constrictions from the pandemic compared to the past two years, expect that the shipping status will improve during the 4th quarter. There's a possibility of having a moderate package growth by the end of the year, acquiring a decent position in terms of shipment volume.
What's in it for 2023?
Compared to this year, a better shipping system can be looked forward to for 2023. With wider options for carriers to choose from, this will bring more accessibility and convenience for online sellers.
*****
Find yourself caught up with more questions after reading this article? Leave us an email at [email protected] or call us at 877-863-7447 to connect with our client support team.
While we cannot prevent unforeseen issues while preparing orders and transit, the stress is understandable when a parcel is delayed. You may feel anxious when customers start contacting you because of the orders they have not yet received. You can deal with explaining the issue, but it is challenging to repeat the same answers again and again. Some customers can understand it, but there will be these difficult customers who would not give you the benefit of the doubt.
Fortunately, there are some techniques you can pull off to avoid this messy situation and get the package right to your customer's doorstep on time. Leaf through this article to know how international shipping tracking benefits your business. 
Transportation Problems
International shipping and delivery services are fundamental to continuing world trade and businesses. Additionally, since the number of eCommerce platforms has continuously increased, many people are ordering overseas. However, just like any procedures, issues can take place unexpectedly.
Theft, loss, or damage are some of the problems that are more likely to happen to an international package due to the lengthy travel distance. While transportation problems rarely happen during transit, they can still occur. It can happen on roads, sea, or air, drastically affecting delivery times.
As the seller, you cannot avoid problems like this because you have no control over the situation. So, choosing a company with a reputation for completing an international shipment should be on your list.
Nonetheless, tracking international shipping to know the package's situation and inform the customers of the possible effects of these problems can help you alleviate the situation. Telling them beforehand will lessen the negative impact of the circumstances, and you can also provide options they can take, whatever the result is.
Labor Shortages
Workforce shortages have a significant impact on logistics. If there is a lack of staffing, we can expect slow system progress, leading to shipment delays. These circumstances were more noticeable during the pandemic, as many companies issued alternating schedules to their employees to lessen the number of people in the facility.
However, as more people opt to purchase online than visit stores to avoid the crowd and lessen physical contact, the pandemic also became the busiest time of the shipping and delivery industry. Due to this issue, many shipping companies cannot quickly meet the eCommerce demands because of labor shortages.
Although companies are regularly operating and in full swing, we can still expect some labor shortages from time to time. This problem is also out of the hands of the shipper, but proper shipping calendar planning and an international shipping tracker can help you alleviate this problem.
Natural Disasters
Another problem that cannot be controlled or prevented by shippers is natural disasters. Hurricanes, blizzards, earthquakes, and flooding are some natural phenomena most shippers should watch out for. They do not only negatively affect the shipping process alone but the supply chain in general. 
Natural disasters also affect the shipping rates and load capacity of the international shipment. For example, the carrier must find an alternative route to deliver the parcel if the road is impassable. These routes can be longer and less efficient, so more fuel usage is highly possible. Thus, increasing rates are also expected.
Furthermore, since the routes can be longer than usual, many companies require lower load capacity to ensure they can still deliver their products safely and efficiently. It is also likely to avoid additional transport issues with the alternative lanes.
Additionally, this factor applies to the shipper's location and the receiver's situation. It is better to be transparent and constantly provide updates regarding the circumstances to avoid miscommunication and distrust.
Human Errors
Errors can happen to both parties, so communication plays a vital role in avoiding crucial mistakes. The common flaws you can prevent are inputting the wrong shipping address, wrong shipping service, or miscommunication with the shipping process. 
To avoid errors, constant communication with the international and local carriers ensures everything goes smoothly. Double check the details you input, especially the delivery address.
International tracking can help monitor the parcel's delivery status and determine if something is wrong with the shipment. As much as possible, provide your customer with the parcel number and tracking information so both of you can track it.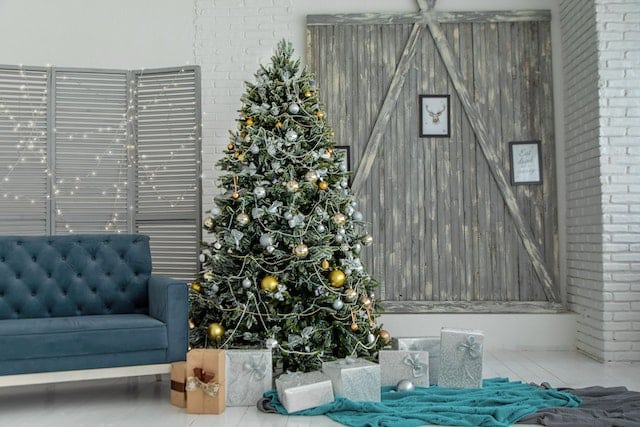 Peak Seasons or Holidays
Although you do not have the power to change the peak seasons or holidays, your decision when shipping around this time can affect the delivery time.
Since this can be one of the busiest times of the year for a courier company, as most people purchase items to give to their family, relatives, friends, and loved ones. Thus, on occasions like this, maximizing shipping calendars can help you carefully plan out your shipping schedules and avoid competing with other large-volume shipments.
Note that peak seasons and holidays may vary depending on the destination country, so you might want to research prior to delivery to prevent delays. Also, it would be helpful to coordinate with your chosen carrier to have confidence that the parcel will arrive on time.
Shipping Company
Shipping companies play a crucial role in bringing the orders to the customers, so you must assess the carrier's capacity to accomplish the task. You can verify this by checking customer reviews or asking people you know who have already tried. 
You can also call the company's customer support to get some answers to your inquiries. It is best to communicate with them properly to avoid issues along the way. Furthermore, always check the company's reliability and commitment to its services.
Do not forget to ask if they have shipped products like yours outside the country and were there any issues regarding it. You can also ask about their winning moments in this industry or how do they track international shipping. After all, they will also carry your brand, and you want to leave a good impression on your international audience.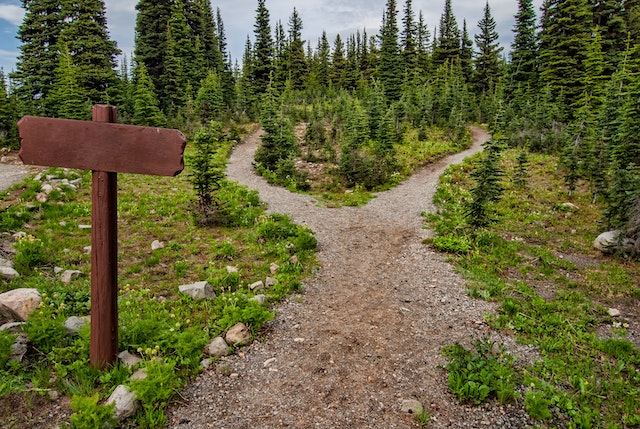 Shipping Option
The customers commonly choose shipping options; you can also provide suggestions based on how urgent they need the items. Offering suggestions can also improve customer service and support, developing an international brand reputation.
Each courier offers different shipping services with varying delivery times and rates. Consider how fast the package should arrive at its receiver to identify which option you need to pick. You can choose express services, like priority mail express international, for faster transit time. However, this option can be more expensive.
On the other hand, standard and economy shipping is the best option for items that are not time-bounded. It has a reasonable shipping time and is more affordable.
Get In Touch with Stallion
Shipping with Stallion provides numerous benefits to minimize delays and any shipping issues. To start, Stallion will process customs clearance on your behalf, so you do not have to take time to go to the post office or complete customs requirements.
With Stallion's courier company partners, APC Postal Logistics and PostNL, you can expect an outstanding international shipping service that you will not regret choosing. Both companies have successfully shipped millions of parcels and packages worldwide for over a decade. You can have the confidence to send with Stallion with these experiences.
Additionally, taking advantage of Stallion is quick and hassle-free! The first step is to create your Stallion account. You do not have to worry if you are not tech-savvy, as the platform is user-friendly and easy to navigate. You can also contact us via email or call our toll-free hotline at +1877-863-7447.
Using the same account, you can also streamline all your eCommerce shops to manage them efficiently. After automating your shops, choose the postage option fitting your shipping needs. Then, print shipping labels and pay for shipment.
Next, you can drop off the order at any Ontario location or schedule a pickup for a larger volume of orders. Stallion offers a complimentary service within a specific route. Still, if the site is inconvenient to your location, you can set a different pickup with UPS for an additional charge.
Once received, Stallion will take care of the remaining process like border clearance and delivery to the partner courier company. Shipments get transferred to the post office or local carrier of the destination country to complete the final delivery and reach your customer.
For more information, do not hesitate to call us; our customer service will gladly assist you.
We're Moving! - Our New U.S. (New York) Facility
Heads up Stallion users,
Our New York facility is moving this Monday, September 5.
The new facility will be located at:
Suite E - 6420 Inducon Drive W, Sanborn, New York 14132
No action is required by you, as our system will update automatically when viewing your Stallion account.
Any shipments received at our current location Unit 6 - 2045 Niagara Falls Boulevard, Niagara Falls, New York 14304 will still be processed and accommodated for the next 30 days.
Take a look at our video tour here.
Do you have any questions with regards to our latest launch? Leave us a message at [email protected] or call 877-863-7447 to keep in touch with our client support team.
Happy Labour Day!
With the upcoming long weekend, Team Stallion hopes you make the most out of the last few days of summer. Please plan ahead when visiting our branch locations.
Note the following holiday hours as we approach the long weekend:
Friday [Sept 2]

Regular Hours for all Stallion branches

Sunday [Sept 4]

Ontario: OPEN*, Regular Hours of 12PM - 3PM

London branch is CLOSED
Kitchener branch is CLOSED
North York branch is CLOSED
Drop & Go locations:

Regular Hours for all Drop & Go locations

British Columbia: OPEN, Regular Hours of 12PM - 3PM
Quebec: OPEN, Regular Hours of 12PM - 3PM

Monday [Sept 5]

Ontario: OPEN*, Holiday Hours of 11AM - 4PM

London branch is CLOSED
Kitchener branch is CLOSED
North York branch is CLOSED
Limited pickup service in GTA
No pickups from Drop & Go locations
Drop & Go locations:

Toronto East - CLOSED
Midtown Toronto - CLOSED
Hamilton - CLOSED
Brampton - CLOSED
Scarborough - 9AM - 9PM

British Columbia: OPEN, Holiday Hours of 11AM - 4PM
Quebec: OPEN, Holiday Hours of 11AM - 4PM

Tuesday [Sept 6]

Back to Regular Hours for all Stallion branch locations
Wishing you an enjoyable long weekend in the warm weather spent with loved ones!