With over 42% of Canadian households using Amazon Prime, many wonder if Amazon.com shipping to Canada is possible. Despite how near the United States and Canada are to each other, some still have difficulties getting their products shipped from the Land of Liberty to the Great White North.
That's why we will dig further into "how can you order from Amazon.com and ship to Canada?" and find out how much the Amazon.com shipping rates to Canada cost, plus some facts on Amazon.com to Canada and the time it takes to receive your parcel.
Can you order from Amazon.com and ship to Canada?
If you're a keen Canadian online shopper, you must be wondering if Amazon.com shipping to Canada is possible. The simple answer is yes. Just check out your order from the e-commerce website and have it shipped to your address in the Great White North.
Let's take a look at how you can ship your items from Amazon.com to Canada; we've gathered different ways to help you out.
Door-to-Door Delivery
The first way you can have your parcels shipped from Amazon U.S. to Canada is through a door-to-door delivery service. Some people also call it standard ground shipping—it's where your purchased items travel from the warehouse to your doorstep. This way is the most convenient method to have your goods shipped from Amazon U.S. up north.
Express Shipping
Express shipping lives up to its name because it means you can get your purchased goods as quickly as possible. But, it also means you have to pay more. This method of shipping is perfect for lighter items such as school supplies and accessories.
Cross-Border Shipping
Among all the ways you can ship your items from Amazon U.S. to Canada, border shipping would be the best option to save money. This method allows anyone from Canada to have a U.S. address where your orders arrive and pay less because you'll only have to pay for cross-border fees afterward. Since your parcel will travel from the U.S. address of the company you'll use to have your purchases delivered in Canada, it would also take some time before your items arrive at your doorstep.
Amazon.com Shipping Rates to Canada
Are you planning to shop at Amazon U.S.? Before you do, compute the Amazon.com shipping rates to Canada using USPS, FedEx, and Golden Express Guaranteed.
USPS
If you're looking for several ways to ship your items from Amazon U.S., the United States Postal Service has a bunch of options you can choose from. From different pricing options such as Priority Mail International starting at 36.35 USD, Flat Rate Shipping at 26.90 USD for its base price, and Express International with a starting price of 45.95 USD.
FedEx
FedEx is another shipping service that allows you to receive your Amazon U.S. purchases in Canada. They offer the following options: FedEx International Ground, which has a base rate of 21.97 USD, FedEx International Priority, which costs 88.36 USD for its base rate, and FedEx International Next Flight, starting at 402 USD.
Golden Express Guaranteed
USPS and FedEx partnered for Golden Express Guaranteed (GXG), offering a premium service for those who want to receive their Amazon parcels on a precise date. This option also allows customers to have their shipping fees refunded if the courier can't deliver their package within the promised time. The base rate for GXG costs 67.80 USD.
Amazon.com to Canada: Time It Takes to Ship
Everyone knows that the United States and Canada are right beside each other. That's why most delivery times happen as soon as one business day, or six to ten business days based on the shipping option you choose. Keep in mind that shipping delays can still happen because of external factors such as weather conditions, maritime problems, and traffic.
Final Thoughts
Can you order from Amazon com and ship to Canada? Yes, you can! Amazon.com shipping to Canada is possible with the help of USPS, FedEx, and GXG.
Suppose you have plans to order from Amazon U.S. and deliver it to your address in Canada. Before you purchase your goods, be sure to check the Amazon.com shipping rates to Canada together with the length of delivery based on the Amazon.com to Canada and the time it takes for your parcel to arrive.
If you are curious about the best cross-border shipping rate for you, feel free to check out the Amazon FBA shipping option by Stallion Express and contact our experts at 877-863-7447 for more information.
One of the perks of selling on Amazon is that you have a choice of letting the largest online store in the world fulfill your orders through Amazon FBA (Fulfillment by Amazon). That draws an assumption that an Amazon shipping company exists. Well, who delivers your customers' orders? 
As a business owner, it is understandable to be extremely curious about what shipping company does Amazon use, especially if you're joining FBA. But instead of knowing what company does Amazon ship with, it's better to learn how the entire shipping system of Amazon works. In other words, you must see the big picture to understand the nuts and bolts of Amazon FBA.
It All Starts With the Weight and Dimension of A Product
If you have been on the Amazon FBA website page, you will see a table of fulfillment fees based on the weight and dimension of the product. Besides being a common pricing strategy among courier companies, Amazon uses this pricing matrix to decide which fulfillment center (FC) a product is stored.
Amazon has various fulfillment and distribution centers, namely, small sortable, large sortable, large non-sortable, small specialty parts, specialty apparel and footwear, 3PL (third-party logistics) outsourced facilities, and returns processing centers. We will focus on the three major categories listed below:
Small sortable: In this FC, Amazon stores items with a dimension of less than 30 x 40 x 15 cm. weighing up to 11 kg.
Large sortable: Amazon stows larger items weighing up to 27 kg.
Large non-sortable: Oddly sized and bulky items weighing more than 27 kg. are stored here.
Why did Amazon model it this way? Because smaller products are easier to automate and don't require manual handling. In small sortable FCs, conveyor belts and Kiva robots run half of the facility. The other half is run by Amazon associates.
The exciting addition is Kiva robots—a single unit makes an Amazon associate's job more manageable. Before, a picker must walk up to 19 km. daily through rows of shelves to get an item. At present, a Kiva brings it to them by picking up the mobile shelf where the item is located.
On the other hand, large sortable FCs have items that cannot be automated inexpensively. So these FCs, including large non-sortable, chose to stow, pick, and pack orders by hand.
Optimizing Amazon Air Delivery
Once known as Prime Air, Amazon Air is the dedicated cargo airline fleet of Amazon. Shipping by air is the fastest way of distributing orders to your customers to very distant or remote destinations. But Amazon stepped up its game by reducing the multiple stops made by their cargo planes.
Since Amazon FBA operates primarily in a two-day delivery system, it gives them more time to cover longer but fewer destinations. It is different from well-known freight forwarders that have to depart from the airport at midnight to reach their destination in the morning because they have adopted an overnight delivery operation.
It's more convenient for Amazon to fill a plane with cargo from a whole state or province, solely bound to another state or province. That means Amazon flights only require loading and unloading cargo once and fly shipment directly with fewer stops, reducing shipping expenses.
Dedicated Amazon Shipping Company for Last-Mile Deliveries
Note that this is not an "Amazon shipping company" per se. In contrast, it answers the question: what shipping company does Amazon use for the final stretch of the delivery?
Last-mile delivery is the final yet most crucial step in the order fulfillment process. This is the step where the ordered item arrives at a customer's doorstep. The challenge here lies in how distant the destination is from the origin.
Currently, Amazon's last-mile delivery only services urban and suburban areas. For a less populous place, a rural area, or a small town, they hire USPS (United States Postal Service) and UPS (United Parcel Service) to take care of the last leg of the delivery. Why USPS and UPS?
USPS is the cheapest option, roughly two bucks per package. On the other hand, UPS is fully capable of servicing even the most rural or remote places that the USPS can't reach but for a price. Likewise, UPS is considered an "Amazon.ca shipping company" since Canada has many remote areas.
Conclusion
Amazon will do anything to keep its promise to be the most customer-centric company worldwide. One of the glaring examples is the overcomplicated shipping system of Amazon. Surprisingly, this sophisticated approach, which is happening behind the scenes, is the key to the success of Amazon FBA.
The e-commerce giant even hires third-party shipping companies to make sure your orders reach the customer's doorstep. They've bought 11 used Boeing 767-300 planes and will soon launch airfreight operations in Europe. They also aim to have their own Amazon shipping company that could rival big-time courier firms. This is how aggressive Amazon is in ensuring the smoothest deliveries.
If you're looking for an Amazon shipping company to partner with, Stallion Express has a team of experienced consultants willing to help you build a foolproof shipping strategy. For inquiries, you can call +1 877-863-7447 or email [email protected]
Running an e-commerce business is tricky. There are a lot of things to consider, such as managing your inventory, setting your prices and shipping to customers. Of all these, shipping may be the biggest headache of all. Debates like economy international shipping vs. standard international shipping have been raging since logistics companies started offering them. But how does shipping affect an e-commerce business?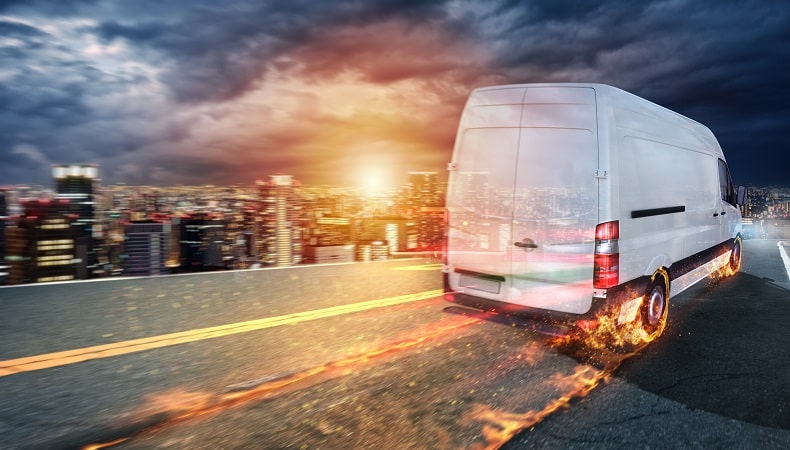 In e-commerce, 69.57% of shoppers abandon their shopping carts, and the number one reason is extra costs related to shipping and taxes. This figure proves that logistics companies need to offer affordable shipping services and balance them with the delivery speed. 
Let's dive into the pros and cons of economy international shipping vs. standard international shipping and determine when these methods are appropriate for your business.
Economy International Shipping
Economy international shipping is the cheapest option logistics companies can offer you. It's a viable alternative for sending out packages, but it has its advantages and disadvantages.
Lower Cost
If your e-commerce business is just starting out and you want to set more competitive prices, economy is the way to go. The prices of products are often within 5% of each other. Keep this in mind because offering affordable shipping can be the difference between a sale and an abandoned shopping cart. 
Longer Delivery
Since the cost of shipping is lower, the delivery time naturally takes longer. The delivery time is 6–10 days for most major destinations, but it could take longer for other places.
Economy international shipping transports packages in bulk. Packages wait in the warehouse until there are others to be sent to the same destination. However, the slightly longer delivery time may be worth it, considering the savings. Consider sending non-urgent items through economy international.
Less Efficient Tracking
Most of the time, economy-shipped packages are scanned when they're collected and when they're delivered to your customers. There's usually no information between those two stages.
According to Narvar's 2018 consumer report, 53% of shoppers won't buy from you if they don't know when a package will arrive. In this regard, the lack of reliable international shipping tracking could affect your sales. The bulk transport of economy packages also limits the efficiency of tracking.
Standard International Shipping
Standard international shipping is the normal shipping method that many logistics companies offer. The cost of shipping packages this way is usually reasonably priced, and it offers average shipping times and full tracking.
Higher But Reasonable Cost
The cost mostly depends on the size and weight of your packages. Most companies have international shipping calculators so that you can input the dimensions of your packages. Then, you'll get an idea of the cost of shipping. 
Sending a package from Canada to the United States is usually very reasonably priced for most logistics companies. However, different couriers offer different rates, so do your research, particularly on your courier's shipping partner in the United States.
Average Delivery Time
Though this method is faster than economy shipping, it's slower than international priority shipping. Some deliveries take three days; others may take up to four weeks to deliver because of customs issues. If that happens, say goodbye to good customer feedback.
You can use standard shipping for most of your packages, but set your customer's expectations. Always mention that delays sometimes happen, and make sure to inform them if their package takes longer to deliver.
Full Tracking Options
Most shipping companies offer full tracking services for standard international shipping. Online tracking is also an option that most companies offer nowadays. Because these packages aren't transported in bulk, keeping track of them is a lot easier than economy shipping.
What Is International Priority Shipping on eBay?
eBay's Global Shipping Program gives sellers another shipping option. If you choose this, your customers will have to pay for the following:
The item's selling price
Ebay's calculated international shipping fee
Import duty and taxes
The delivery is fast and has full tracking, but it is on the expensive side. International Priority Shipping starts at $24. It's possible for you to send smaller and lighter packages directly for less.
Can Amazon Ship Internationally?
On the other hand, Amazon ships products internationally using Amazon Global. Customers can buy products from the Amazon Global Store, and Amazon will ship them to the United States using their fleet of cargo planes. However, not all countries are eligible for international shipping offered by Amazon. Check the list of countries Amazon can ship from to be sure.
How Can Shipping Help My E-Commerce Business?
Many sellers apply flat-rate shipping to their businesses to be more consistent. With this method, you can include your shipping cost in the price of your products and waive the shipping fee. Nothing attracts buyers more than free shipping. It's a viable third option aside from economy international shipping vs. standard international shipping.
If you need a logistics partner that can help you improve your e-commerce business, contact Stallion Express. We'll give you all the information you need about our integration and shipping process.
Shipping is a vital part of order fulfillment. However, it's entirely out of the seller's control because a third party fulfills the task. Thus, it's understandable if both sellers and buyers grow anxious while the package is on its way.
Fortunately, Amazon offers a tracking system to aid sellers and buyers in monitoring their parcels. Find out the answers to some of the most common questions related to Amazon fulfillment services tracking.
Why is tracking important?
Tracking packages is an essential part of global supply chain management. What was once only a competitive advantage is now an industry norm to make the fulfillment process more efficient.
With the technological resources available today, a courier can't function without a tracking system. Specifically, here are the ways Amazon fulfillment services tracking contributes to the industry. 
Enhanced customer experience
The rise in technological innovations has made people crave instant gratification. Real-time package updates provide a sense of security for clients. Monitoring the packages relieves client anxiety and assures them that their parcels will arrive no matter what. Tracking also takes off a burden from the customer service team because the automated system can relay the shipments' status to the buyers (be it about the estimated delivery date or anticipated delays).
Package security
Tracking and tracing packages is not only beneficial to buyers, but it also helps sellers troubleshoot once a problem arises. Tracking enables sellers to trace a package if it goes missing and investigate if it gets damaged.
Because packages are scanned at every stop, the seller will know where to start looking by checking in which stops the package was scanned. In addition, tracking information also includes the address and delivery notes. These pieces of information can be crosschecked to verify whether a package is truly missing or just delivered to the wrong address.
Overall brand reliability
Shipping is a global industry and is open to almost every country. When you are selling from another country, say, Amazon US shipping to Canada, international customers may feel extra cautious doing business with you.
Tracking generally increases the legitimacy and reliability of your business because it shows customers complete transparency. It can help eliminate their doubts and ultimately give them a better customer experience.
As all Amazon sellers know, the key to success in the platform is to put the customers first. A good customer service experience is a foolproof way to earn positive reviews, achieve five-star ratings, increase customer retention, build customer loyalty and, ultimately, claim your spot in the precious Buy Box.
Amazon fulfillment services tracking FAQs
1. Does Amazon FBA pay for shipping?
Aside from the Fulfillment by Amazon (FBA) fee of $1.49 per item sold for individual selling plans or $29.99 per month for professional selling plans, sellers also have to pay a fulfillment fee per order, which depends on the product's category, size and weight.
On the buyer's side, the shipping fee is part of what they pay for when they check out their items. The price will depend on Amazon's standard shipping rates plus the customer's chosen delivery service (whether standard or priority).
How much is Amazon shipping? Local standard shipping costs $4.99, with an additional $1.99 per kilogram in excess. A different rate applies to some items, including books and DVDs. For Amazon international shipping, you can expect around $7.49–7.99 for standard shipping and up to $14.98 for priority shipping.
2. How does Amazon fulfillment services tracking work?
Once your orders have been shipped, you can track the packages in real time by clicking the Track Order button next to your items. However, note that you cannot track some international packages. Also, tracking packages shipped through regional carriers may not be reflected in real time. If the shipping information provided is not accurate, contact the courier for updates.
3. What happens when my tracking information is missing?
As mentioned earlier, tracking information may not always be up to date or available. For example, during peak season, the scanning of packages has to be done in bulk. In this case, updates may not be reflected on the website until the first scan (can be in the regional hub or the local hub or on the day of the delivery itself).
Other reasons can be because the sellers did not provide the tracking information or because Standard International is inherently not trackable.
If these packages are not delivered on the estimated delivery date, try waiting for a day or two before reaching out. Due to various reasons, a one- to two-day delay in shipping is almost unavoidable. You should reach out to the courier or to Amazon if your package is still not available after two days.
4. Tracking says the package has already been delivered, but I haven't received it. What now?
When the tracking website says that a package you didn't receive has been delivered, it can be either because there was a mistake in the shipping information or there was a delivery attempt, but you were not available to receive the package.
To address this issue, you must first verify if you provided the correct address. Also, note if you indicated that your package can be left on your doorstep or with any proof of delivery. Check safe places in your home where the package could've been left or ask neighbours who could have received the package on your behalf.
You should also look for a "Sorry we missed you" card. This card is left in place of the package if it is deemed significant, if it needs a signature or if there are no safe locations in your home to leave the parcel.
If you received this notice, know that there will be another delivery attempt the next day. Amazon Canada fulfillment services allow three delivery attempts within three consecutive days. If the package is still not delivered by then, it will be returned to Amazon to be refunded.
5. The courier's update doesn't match the website's. Why?
Due to differences in processes, codes and communication styles, couriers may say the same thing differently. For example, if UPS says, "A UPS shipping label has been created," it means your parcel is already in transit. If UPS says, "Same day will call," it means the package is already available for pickup.
If you find your courier's notices too technical, you can always crosscheck them against Amazon's tracking page. Amazon strives to communicate the information to the customers in the simplest terms possible.
6. My package is undeliverable. What's wrong?
A package is considered undeliverable
after three failed attempts,
if there are errors in the address,
if it doesn't fit the PO box,
if it has damage due to shipping or
if the recipient refused it.
All parcels labelled as undeliverable will be returned to Amazon for a refund. Should you decide that you still need the items, you can place another order while ensuring that your address is accurate and that you're available to receive the item on the day of the delivery.
Key Takeaways
In shipping, it's all about earning customers' trust. Nothing is worse for them than accepting a damaged good (except not receiving the item they've been waiting for altogether). Prove your brand's good reputation by choosing a shipping partner that can provide fast, cheap and reliable shipping. Visit Stallion Express today for a free consultation so that we can get you started.
A vast number of small and medium-sized businesses now conduct their operations on Amazon, primarily due to its ability to reach a large customer base online. In 2019 alone, Amazon recorded a total of 2.5 million sellers on its platform, making it the world's largest e-commerce website today. Think of any object you want to have, and most likely, Amazon has a seller that can provide you with the product that you want.

2006 was a groundbreaking year for the Amazon team, mainly because it launched the Fulfillment by Amazon (FBA) program. The Amazon FBA Shipping Service allowed sellers to ship directly to Amazon FBA centers, and have them take care of the rest. Upon launch, the program was met with critical reviews by e-commerce vendors who had difficulties thinking about the logistics side of their businesses. Fast forward to today, and you would see a lot of companies dedicated to Amazon FBA alone.

As good as the Amazon FBA Shipping Service is for the general public, it likewise has a set of cons that sellers should be warned about. This article will discuss both the pros and cons of Amazon FBA shipping and some tips to maximize a seller's FBA experience.

The Basics of Amazon FBA Shipping Service
The mantra of the Amazon FBA Shipping Service is this: a seller sells his/her product, Amazon ships them. Below is a simple step-by-step guide on how the FBA process works.

Amazon sellers have to enroll themselves in the FBA program and start preparing and shipping their items to their nearest Amazon fulfillment center.
Amazon stores the seller's product inventory for a specific time, which can be easily tracked through Amazon fulfillment services tracking systems.
Once customers buy products through the platform, Amazon picks and packs the chosen products.
Amazon ships the products to the customer for free or for a discounted price. Amazon FBA shipping rates are covered.
Amazon handles any customer service concerns and manages any product returns disputes.
Now that you are aware of the science behind Amazon FBA let's take a closer look at the good and the bad that it offers.

Pro #1: Fast and Free Shipping
Two of the main factors that convince customers to buy products on Amazon are shipping rates and delivery speed. A National Retail Federation study concluded that 65% of customers look exclusively at free shipping options before purchasing products. If they see that they don't have to pay for shipping and don't need to wait too long for a product to arrive at their doorstep, best believe that they're making that purchase.

The Amazon FBA shipping service provides this exact advantage for its sellers. Since an FBA-listed product is tagged with a free shipping option, Amazon FBA businesses have an insane power by having their products at the forefront of search engine results.

Con #1: It will cost you money.
At first glance, the privileges that come with Amazon's FBA program sound amazing.

What Amazon doesn't tell you, though, is that these privileges come at a hefty cost. How much is Amazon shipping, you ask? To start, it charges at least 15% for each product shipped to a customer, and between $2.41 and $137+ on fulfillment fees for products listed through the FBA program. On top of that, the seller also has to take into account short-term and long-term storage fees and item removal fees that are either returned to the seller or disposed of by Amazon.

Another common question asked by most Amazon FBA sellers is, "Does Amazon FBA pay for shipping?" The answer to this is relatively straightforward. The seller covers the initial shipping costs to the fulfillment center, and Amazon includes any subsequent shipping fees afterward. Most sellers are overwhelmed by Amazon's prices since they have to account for all the fees mentioned and add their initial production, packaging, and shipping costs.

To ensure that your business makes a profit through Amazon FBA, it is essential to do your research and make the correct pricing calculations ahead of time.

Pro #2: Your Products Will Be Associated With the Amazon Brand
There is no doubt that products associated with the Amazon brand will look more credible than other products, and will likely be patronized by customers.

Amazon built a long-standing reputation with its customers over the years and has been generally thought of as a reliable e-commerce brand to buy products from. Through the Amazon FBA Shipping Service, sellers can simply take advantage of Amazon's name and ride on the coattails of its success. An Amazon tag acts as a "quality guarantee card" for customers who expect free shipping and rapid delivery time schedules.

Con #2: Amazon has a history of mishandling FBA products.
Mishandled inventory is one of the top issues sellers report, especially the fact that the platform takes days to weeks for inventory to be logged in the Amazon FBA system. This mishap creates a ripple effect because when the shipments are delayed, people write bad reviews on the product or cancel orders. Amazon handles enormous amounts of cargo daily, so there should already have been a system close to perfect to maintain efficiency.

Why? Simply because the reputation of small businesses, such as the sellers, is tarnished and compromised.

Pro #3: Fulfillment Across Multiple Channels
The Amazon FBA program has provided an additional feature called "Multi-Channel Fulfillment," which is essentially an extra layer of management service for sellers who operate outside the Amazon Marketplace. Multi-channel fulfillment lets Amazon take control of your business website, then proceeds to handle all your orders and inventory. Amazon can even handle sales from physical stores if you prefer to outsource that part of your business.

If you are interested in hiring Amazon for its Multi-channel fulfillment service, you must have a Pro Seller Account. Since the feature has recently focused its efforts on European countries, your business can ship products within your country. Amazon can send its equivalent versions to Europe through the following available subscription plans:

Pan-European Amazon Fulfillment Program - Ship to 5 European countries
European Fulfillment Framework: Product visibility in Amazon Europe websites
International Inventory: Ship to all European countries with similar versions
The Multi-Channel Fulfillment service may be an optional feature, but it helps sellers maximize their sales outside Amazon without having to worry about logistics.

Con #3: The COVID-19 pandemic disrupted traditional Amazon FBA patterns.
The COVID-19 pandemic shook every part of the globe when outbreaks began to surge, and most countries required people to remain in lockdown for months. Economies tumbled for the worse, businesses were severely affected, and a vast portion of people went unemployed. Amazon is no exception to this massive disruption in daily life.

As the pandemic began to be more felt by more countries around the world, Amazon has struggled to keep up with the demand from FBA customers scrambling for household goods. Amazon has announced to all FBA merchants that it will prioritize household goods to deal with the rise in demand and that it won't be receiving restocks for other products. This decision is a shot to the core for most Amazon FBA companies who rely on the program as a means to make sales.

Most e-commerce business models, as a result, have turned to other third-party fulfillment programs to be able to continue delivering orders during such a difficult time.

Pro #4: Amazon Handles Customer Service and Return Management Concerns
Most sellers have a lot of things in mind that they want to focus on, and as a result, they are not always able to provide the best service to their customers. Under the FBA Program, however, Amazon takes care of all customer-related concerns related to your products. They have to call Amazon's customer service hotline, and a representative will accommodate them. This benefit is such a huge plus for sellers who want to focus on other parts of their business operations.

The same thing can be said for return management concerns. Since Amazon has an Online Returns Center for customers to go to, sellers enrolled in the FBA Program don't need to worry about reverse logistics problems. Data shows that 60% of shoppers make a return purchase at least once every year, so proper return management is crucial to managing customer retention.

Con #4: Beware of Commingling Inventories.
Commingling is an inventory management process on Amazon that combines products from different inventories to make one single collection. Sellers opt to commingle their inventories with others since individually, segregating and labelling your products apart from other sellers can be time-consuming.

Most Amazon experts discourage commingling inventories under the Amazon FBA Program. If you work tirelessly to make your product as authentic and as hi-quality as possible, you shouldn't be taking risks of having your products mixed up with another seller's mediocre inventory.
Our Final Thoughts
Enrolling your business to the Amazon FBA Shipping Service poses amazing benefits to boost your brand and reach more online shoppers. However, it does have drawbacks that you must be aware of, and you must expect these common problems to arise should you decide to enroll yourself in the program.

If you are looking for a reputable shipping company that can help you out with Amazon FBA, we at Stallion Express can deliver your products straight to Amazon's fulfillment centers. Book an appointment today!

Amazon's American website is cheaper and has a wide range of choices and selection that the Canadian store does not offer. You might be wondering how it is that buying from across the border is cheaper than buying locally. Wouldn't that make buying from America more expensive with all the import duties and shipping costs instead of buying from Canada? And how does Amazon.com's shipping to Canada work?

There are multiple ways Canadian shoppers can get their items shipped across the border. You can pick it up directly at the border with border shipping services, or you can have it shipped directly into your home with various shipping services in Canada, such as Stallion Express.

More and more Canadians are taking advantage of the vast selection of items and deals available on Amazon's American websites. Allow us to tell you why Amazon's shipping to Canada is considered to be the deal of a lifetime!

Amazon's free shipping policy is a sweet deal you can't say no to anymore.
Picking items up at the border allows Canadians to take advantage of Amazon's free shipping policy for items priced $35 and up. There is also a lower likelihood of paying Canadian duty and sales tax when you opt to pick up your parcels at the border. This is due to the fact that most items shipped at the border are shipped with a US address making it more affordable. With shipping companies offering different border shipping services, you can choose an option that works for you and your wallet. Not only that, picking up your package directly at the border can help you avoid customs delays that usually happen when shipping items across the border.

You can still choose to have your parcels dropped off at home with Amazon.com's shipping to Canada.
With the various shipping services in Canada, you can choose to have your purchases shipped directly to your home. Amazon can do just that. Amazon works with regional and national shipping and mailing services to take your packages wherever your location is. This collaboration not only secures your items but provides a competitive price for your shipping needs. With Amazon.com's shipping to Canada along with its border shipping services, you'll have your parcels in no time at all!

However, there are drawbacks to shipping your packages directly to you. For starters, you may have to wait a little longer as items shipped across the border would have to go through customs and other government offices. You will also have to pay sales taxes, import dues, and additional shipping charges related to your purchase. But, you don't have to worry about your items getting pricier when thinking about having your purchases shipped directly at your doorstep. With several shipping options at your disposal, you'll know how to balance your purchases with the estimated shipping cost you'll pay.

People can save more money with Amazon.com's shipping to Canada.
Having your items shipped from the US to Canada is still cheaper than getting them from Amazon's Canada branch. Since the duties and other shipping fees only cover a small percentage of what you'll be paying, your purchase won't break your wallet. And most shipping and mailing services in the country work with you to ensure your item stays as affordable as possible.

Choose from a long list of shipping options that suits your needs!
There are ways to avoid waiting for a long time for your package to come. Amazon.com's shipping to Canada is not the only way you can receive your purchases. Shipping companies worldwide provide their customers with additional services to help them streamline their processes and get you your item as soon as possible.

Being proactive and managing how your products would be shipped not only saves you time but also prevents problems from popping up. Several shipping services in Canada and worldwide offer a wide array of online tools for you to understand and comply with the trade laws and regulations. It can also help you understand why your item costs like that.

You can kiss messy paperwork goodbye when you opt for Amazon.com's shipping to Canada instead.
When not taking advantage of Amazon.com's shipping to Canada, not presenting proper documentation and proper papers can be a massive drawback to your entire enterprise. That's why it's essential to find a local shipping company that works with you to ensure a smooth and orderly business when getting your items north of the border. Exploring different shipping options in addition to Amazon's border shipping services is also a plus!

A good carrier company doesn't just ensure that your merchandise is shipped on time but also guarantees that it is cost-effective for your business. With no hidden fees, you are sure that Stallion Express delivers the item safely and efficiently in a way that won't blow your budget.

If you're a business, you understand how important it is to bring your item to your customers in the least amount of time. How fast you can get your items to your customers can either make or break your business. So it's vital that you provide ways for your customers to track their items and provide them with the precise information they need.

As a business, you need a reliable carrier to get you your items as fast as possible with no error. Shipping and mailing service companies will often provide you with flexible and affordable shipment plans for you and your business to ensure that you are not wasting money and saving time. From shipping costs to shipping times, these plans are so comprehensive it has everything you would need.

Streamlining your operations is one of the critical ways for your business to grow, and with the help of Stallion Express, your cross-border growth is secured. Whether you're a small start-up business making their way into the eCommerce business or an established company, we assure you that we can meet your shipping needs.

Amazon.com's shipping to Canada would like to help you expand your business across the border. That's why they partnered with local carrier companies such as Stallion Express to help your brand reach across the border.

Most e-commerce sellers make a fair amount of money when working with Amazon. However, most of these sellers limit themselves to only selling to their local marketplace. If you are an Amazon seller, do not commit the same mistake! Selling your products on Amazon globally would allow you to scale your business massively.

In this article, we will provide you a breakdown of the things that you need to know when it comes to Amazon Global shipping and mailing service so you can start selling internationally.
Amazon Global Selling (AGS)
Amazon Global Selling or AGS is a program in which sellers are allowed to list and sell their products in any of the retail giant's marketplaces in the Americas, Europe, Asia-Pacific, and the Middle East.
| | | | |
| --- | --- | --- | --- |
| Europe | Asia-Pacific | Middle East and North Africa | Americas |
| Amazon.de (Germany)Amazon.co.uk (United Kingdom)Amazon.fr (France)Amazon.it (Italy)Amazon.es (Spain)Amazon.nl (Netherlands) | Amazon.jp (Japan)Amazon.com.au (Australia)Amazon.sg (Singapore)Amazon.in (India) | Amazon.ae (United Arab Emirates)Amazon.com.tr (Turkey) | Amazon.com (United States)Amazon.ca (Canada)Amazon.com.mx (Mexico)Amazon.com.br |
Source: Amazon Global Marketplace
Where and How to Start
If you're already certain that you want to expand your business into a new international marketplace, the first thing you need to identify is where.

Once you've decided on which marketplace you wish to expand your business, it is crucial to do thorough market research. There are several things that you should consider such as your end-consumer preferences, culture, language, marketing strategies and most especially, which mailing and shipping services work best for you. Learning these things will help you tailor your products to meet your target consumer's needs. Failing to do so will cause great economic hardship for your business.

Also, it is worth noting that selling internationally is a supply/demand situation. If you decide to get started at an international marketplace, the wisest thing to do it is by starting with your best-selling products rather than your entire catalog.

AGS Fees, Payments, and Taxes
Managing Payments
Managing payments from your Amazon store is not as difficult as you might think. You can get the payment for your products in a couple of ways. You have the option to set up a local bank account yourself or you can make use of Amazon's international payment solution or ACCS. Opting for ACCS will allow you to receive international payments in your local bank account in your own currency. However, you will still need to create an account with Amazon and pay an additional fee for their service and transactions.

Dealing With Local Taxes.
It is expected that you should pay goods and service taxes when shipping goods internationally. Before selling in your chosen international marketplace, make sure that you did an in-depth research about the laws and regulations when it comes to international shipping. It is your responsibility to make sure that you comply with all the local tax laws and make any required payments promptly to avoid back payments and penalties.
Handling Your International Logistics
Finding a reliable international shipping and mailing service is one of the most challenging aspects when selling on Amazon on a global scale. How you decide to fulfill your orders will depend on the quantity and the type of products you want to sell.
You can choose your mailing and shipping done via Amazon FBA or yourself (FBM)
Fulfillment by Amazon (FBA)
Fulfillment by Amazon (FBA) is an Amazon program that aims to make Amazon Sellers' shipping experience hassle-free. Amazon fulfillment centers can hold millions of items so there will be no minimum for the number of products you can send .

You can choose to fulfill orders yourself or use Fulfilment by Amazon (FBA) in all marketplaces.

Some of the biggest benefits of FBA are the following:

Smooth logistics and shipping. FBA allows sellers to outsource the entire shipping process, taking advantage of the company's expertise and experience when it comes to logistics. If your business has higher sales, this would mean extra time handling the logistics- making you perfect for an FBA program.
Discounted shipping rates. Amazon passes discounts on to sellers in the form of reduced shipping costs when sending your inventory to Amazon. Your customer will also benefit from this because plenty of orders on Amazon are eligible for free shipping.
No more dealing with returns. You don't have to worry about angry customers anymore because Amazon will be taking care from inspecting returns to handling all of the administrative aspects. However, take note that Amazon charges returns processing fee for a minimal cost.
Managing customer service. Amazon offers 24/7 support via email, chat or phone. That will ease your buyer's mind, and takes a heavy load off your plate.
No inventory minimums and unlimited storage. No need to worry about storage space because signing up for FBA means you are free to use Amazon warehouses no matter how much or how little space you need for your products.
Fast delivery. With hundreds of Amazon's fulfillment centers all over the world. No matter where you are sending your items, you can rely with them that your products will be delivered within the promised time.
Fulfillment by Merchant (FBM)
Fulfillment by Merchant or FBM is when you choose to be in control of the entire handling of the mailing and shipping process. Instead of paying and shipping your inventory to Amazon, you will be using your own resources to send the item directly to the buyer.

When to Choose Fulfillment By Merchant
When you are selling items that are exclusive, FBM would be the best choice for you. This will build the credibility of your online store and its products. It is also beneficial for small businesses when the mailing and shipping process does not become overwhelming and possibly affect your customer's and Amazon's standards.

The advantages of opting for FBM are listed below.

You can control every aspect of your business.
You don't need to pay additional fees to Amazon.
Growing your brand is more achievable.
Less paperwork for the seller when working directly with the buyer
You have a greater grasp of the inventory in stock, products that sell, and what changes are needed for higher sales.
Since you will be arranging your shipping service provider, you are aware of all finances every step of the way.
FBM comes with several disadvantages as well.
You have to handle returns. Incorrect shipping is a common problem for FBM sellers.
Dealing with angry customers and manage your own customer service
Since Amazon favors FBA sellers to win the Buy Box, you may have to price your items lower than FBA sellers.
      Pro Tip:   Make sure you hire a reliable shipping service that can perform a highly 
disciplined shipping operation to avoid shipping mistakes.
FBM vs Seller Fulfilled Prime (SFP)
It is worth noting that Seller Fulfilled Prime or SFP is different from FBM. SFP is a fulfillment method that is a combination of both Fulfillment by Amazon and Fulfillment by Merchant. Like FBA, you are given access to Amazon Prime customers- and handle the shipping process and the customer service yourself just like how FBM works. To qualify for SFP, you need to meet the several requirements listed below.

You need to have a professional account.
You should have fulfilled a minimum of 30 premium shipping in a span of 30 calendar days with a tracking ID of no less than 94% of orders, have an on-time delivery rate of not less than 96%, and a cancellation rate of no more than 1%.
You must work with Amazon-approved Buy Shipping Service carriers.
A feedback of no less than 4.5 for the preceding 30 calendar days.
It's Your Time to Go Global
Now that you have a greater grasp about the ins and outs of Amazon Global Selling, and your shipping and mailing service options, it is the time to finally go global!

When you sell your goods on Amazon Global, you have limitless options of what to sell and where to sell. A thorough market research will help you identify which market to enter and which of your products are likely to perform well.

When you've established a strong presence in a new country and already comfortable managing your sales, customer service and return, you'll be ready to expand your business into another international marketplace.
If you are looking for a reliable shipping and mailing service near you for your Amazon shipping needs, Stallion express is the company you need. Our company offers the best way to ship internationally and is trusted by thousands of online sellers in Canada. We ship to the US., Canada or even around the world.  When it comes to reliable international shipping in Canada, Stallion Express got you covered!

If you're one of the thousands of Amazon users, then you've probably heard of Amazon Prime. Amazon Prime is a paid subscription offered by Amazon, where users can receive additional benefits. The most common perk of the program is its two-day shipping service. You'll probably also be asking the question, "Is international shipping free with Amazon Prime?". To know more about the perks of Amazon Prime and Amazon International Shipping, read below.

Benefits of Amazon Prime
Amazon, as we all know, is one of the biggest e-commerce companies in the world. Starting as an online marketplace for books in 1994, the company has significantly grown over the years, and it has become one of the most valuable brands worldwide. In 2019, they reported a net revenue of over 280.5 billion U.S. dollars from their e-retail sales, third-party sellers, and paid subscription services like Amazon Prime.

Amazon Prime is a subscription-based program launched to offer exclusive services. Due to the number of benefits, more and more users are signing up for the program. It has been reported that there were 150 million global Prime members, while there were 112 million U.S. Amazon subscribers in 2019. On average, Amazon Prime members spend 1,400 U.S. dollars annually, while non-Prime members spend 600 dollars annually.

Since Amazon Prime has exceeded expectations for online shopping, it has been forecasted that there will be a steady stream of new subscribers each month. Considering the current pandemic, consumers turn towards e-commerce for their needs. According to Statista, food and drinks were the most popular products bought by Amazon Prime members in April 2020.

It has even been stated that Amazon generated a revenue of 19.21 billion U.S. dollars through Amazon Prime. Seeing these numbers, you're probably wondering why consumers are subscribing to the program. It's a good thing that we have prepared a list of Amazon Prime benefits.

Yes! You read it right. There is free two-day shipping for Amazon Prime members. This is one of the best perks with the membership because you don't only experience fast delivery service, but it's free too! You'll have to check if the item you are buying is eligible for the free two-day shipping.

Free same-day delivery and one-day shipping
Before you can avail of these services, you need to check your zip code. The same-day shipping is applied to items ordered before noon so that you can get them by 9 pm. However, orders placed in the afternoon will be received the next day. As for the one-day shipping, you can order items in the afternoon, and you can get them by 9 pm the next day.

Choose a day to receive your deliveries.
Amazon Day is a delivery option that allows you to choose any day of the week to receive your items. You can still have the freedom to choose a delivery option aside from Amazon Day every time you checkout. Also, items that are eligible for the free two-day shipping can be ordered with Amazon Day.

You can get free two-hour delivery for eligible items. These products can be delivered to you in less than two hours. Most of the time, the delivery window is from 8am to 10 pm while others extend up to midnight. However, it is only for selected U.S. cities, so check your zip code before ordering.

Stream movies and T.V. shows on Prime Video.
You can stream any movie or T.V. show for free and rent the latest releases at a low price with Prime Video. You can also subscribe to over 100 channels such as CBS All Access and HBO.

Listen to music on Prime Music.
Amazon also lets you listen to over 2 million songs ad-free! Subscribe to Amazon Music Unlimited, so you can download the music as well..

Prime Wardrobe lets you try and purchase clothes across the women's, men's, children's, and baby categories. You pick eight items, and you have seven days to decide which item you want to keep. Check out online, and return the things you don't want! How cool is that? You don't have to worry about picking the wrong color or style because you can ship it back to Amazon.

Read books with Prime reading.
With Amazon Prime, you can choose to read any book you want and select from over 1,000 titles. You can use the Kindle app. You'll also enjoy some books that come with Audible narration.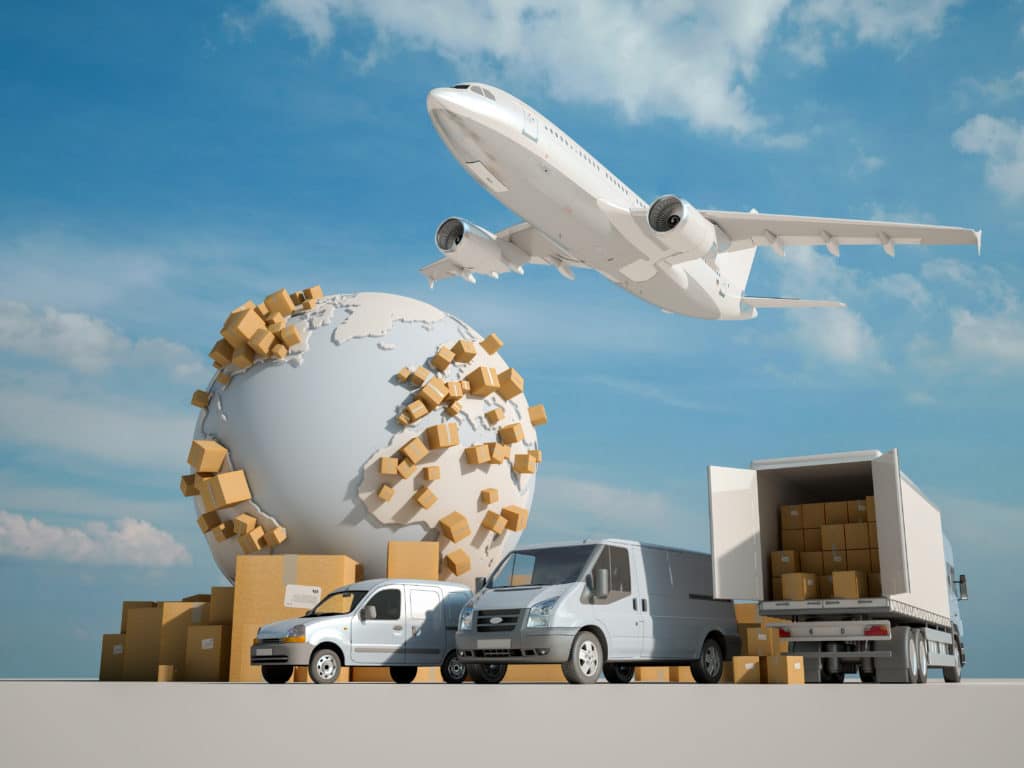 International Shipping with Amazon
If you're an Amazon business owner, you can ship to more than 100 countries worldwide through Amazon Global Selling. However, the items you can ship vary in each country. To ship internationally, you need to change your default address to the international shipping address.

If you're from the U.S. and want to ship to Canada, you can have Amazon U.S. ship to Canada. If you're from Canada, you can hire Amazon Canada fulfillment services to pack and ship your orders. There are many shipping options and services you can choose to help you ship internationally. 

Is International Shipping Free with Amazon Prime?
Yes. You can avail of free international shipping as long as your order meets certain requirements, and you are shipping to an eligible international destination. To avail of this free international shipping, follow the steps below:
Add at least the minimum amount required of eligible products in your Shopping Cart. You can see if it is qualified if it says "free shipping" on the product detail.
Proceed to checkout and choose the "FREE AmazonGlobal Standard Shipping" option.
Enjoy the free shipping to your shipping address in an eligible international country.
Ways to Get Free Shipping on Amazon without Amazon Prime
Amazon Prime offers tons of benefits to its users. But what if you did not subscribe to Amazon Prime? Will you still get free shipping? Here are five ways to get free shipping without Amazon Prime.
Order more than $25 of items
If you don't have Amazon Prime, but you want to get free shipping for your orders, what you can do is add more than $25 of eligible items to get free shipping. You must know that this is not free standard shipping, so your orders may be delivered after five to eight business days. Also, look out for the "FREE Shipping on orders over $25" sign since not all items are eligible for free shipping.
Free Shipping on Light Weight items
You can now get free shipping for lightweight items without any minimum threshold or orders. This was announced last June 2, where Amazon built a new warehouse in Kentucky to house products that weigh less than 8 oz. However, the shipping isn't expedited. So, you will receive your orders after four to eight business days.

There is this tradition on Amazon where free shipping is offered on all holiday orders. You can enjoy free shipping with no minimum amount during holidays between early November and the middle of December. If you want to avail of free shipping, order your holiday gifts early.

Use Amazon Subscribe and Save
The Subscribe and Save program is available for all shoppers, where you can set up regular delivery dates and get free shipping. If you receive five or more products in a month, Amazon will give you a 15% discount.

Search for Free Shipping Items
Another great way to get free shipping is to search for items that offer free shipping. Just click the "Free Shipping by Amazon" button and it will display all free items.

Key Takeaways
Amazon Prime offers a ton of benefits for its subscribers. It's well-known free shipping is loved by many. Many consumers subscribe to avail of its fast and free delivery service. Due to its superior shipping service, businesses are earning more. Customers love free shipping.
If you wish to experience a fast and reliable shipping service, we offer affordable rates here at Stallion Express.
We can help your business to deliver products through superior shipping services. Do you wish to know more Contact us now!
Do you plan on shipping from Canada to the U.S.? If you do, then you should be aware of the customs fee and U.S. to Canada shipping costdocuments you needed to prepare. When it comes to shipping goods internationally, you don't only need to think about the shipping service required, you also have to consider the taxes and duties. This article will talk about everything you need to know about shipping from Canada to the U.S. customs fee.

Canada and the U.S. are one of the largest trading partners in the world. Ever since the creation of the North American Free Trade Agreement in 1994, the number of goods and services traded between the two has exponentially grown. It was even reported that there are over $2 billion traded goods and services each day between the two countries. Moreover, the estimated goods and services traded was $718.5 billion in 2018.

Due to the increase in traded goods, there are several rules set by both countries. Some of those were the payment of customs duties and taxes. The duties and taxes are imposed to protect local businesses and generate revenue. The customs officials would assess the duties and taxes based on the information presented on the documents. Since the fees affect the shipping cost, it is best to calculate these beforehand to save money and time.
We'll discuss the duties and taxes, and the U.S. to Canada shipping cost below.

Dealing with U.S. customs
A tariff or duty is a tax levied by governments upon goods as they cross national boundaries, including freight and insurance of imported products. The United States Customs and Border Protection (CBP) enforces the customs rules, facilitates the trade of goods, and keeps dangerous or illegal items from crossing the border.

There are three ways in which your goods can enter the United States:
Section 321: Shipments whose value is worth $800 or less are considered Section 321 entry. These packages are usually duty-free.
Informal entry: Packages that are more than $800 but less than $2,500
Formal entry: Goods valued at more than $2,500.
Those categorized as formal entry need a U.S. customs broker's help while informal entry does not require a broker if the consignee comes to the entry port. Aside from abiding by the U.S. customs rules, you also need to follow the rules established by several U.S. agencies.

The Federal Trade Commission is responsible for regulating clothes and textiles that are imported into the United States. The U.S. Food and Drug Administration regulates food and beverage. Your U.S. customs broker can help you understand more about these agencies and their rules.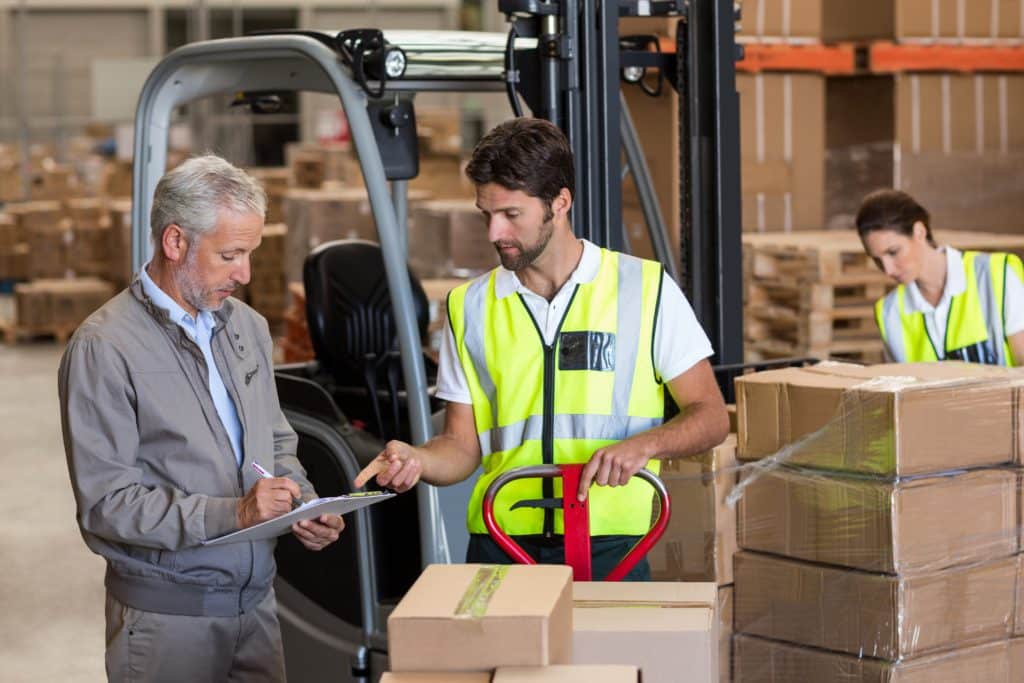 Documents needed for formal and informal entry
Aside from categorizing the goods as formal and informal entry, you need to provide the necessary documents. 

Informal entry documents
Commercial invoice
NAFTA Certificate of Origin
Formal entry documents
Commercial Invoice
NAFTA Certificate of Origin
Importer ID number
Bill of Lading
H.S. Code
Shipping From Canada to U.S. Customs Fee
When it comes to shipping from Canada to U.S. customs fee, you need to understand that the customs duties vary by country of origin and type of product. To compute for goods shipped to the U.S., you'll need to know the Harmonised Tariff Schedule or HTS code. The Harmonized Tariff System (HTS) provides duty rates for each item. The CBP uses the Harmonized Tariff Schedule of the United States Annotated (HTSUS) to know each product's categories and determine the tariff rates.

Calculate the Import Duty in the U.S.
Imagine that you need to import a shipment of garden umbrellas from Canada to the U.S. The goods cost $28,000. To find out how much you'll need to pay, follow the steps below.
The first thing you need to do is look for the umbrellas' commodity code on the HTSUS.
After looking for the code, look up the corresponding duty rate. For umbrellas, it is 6.5%.
Multiply the 6.5% to the value of the umbrellas, which is $28,000. The tax you will pay is $1,820, so the total payment is $29 820.
However, you should know that actual tariff rates may differ because these are based on the CBP. Therefore, your estimate may differ from theirs. Also, the tariff rates do not include value-added taxes, freight, insurance, and other fees.
Sales Tax
Sales tax isn't automatically charged on imported goods. However, Customs Border Protection declarations are made available to state tax representatives that claim state taxes from the importer.
Federal Excise Taxes
CBP collects a federal excise tax on behalf of other federal agencies for alcoholic beverages and tobacco.
Merchandise Processing Fee (MPF)
The MPF is charged for informal and formal entries.
Informal entries: $2.10 per shipment, $5.77 mail fee, $3.15 manual entry.
Formal entries: 0.3464 percent of the value of the goods with a minimum charge of $26.22 and a maximum charge of $508.70.
Exemption To The Rule
Goods valued below $800 are exempted from customs duties.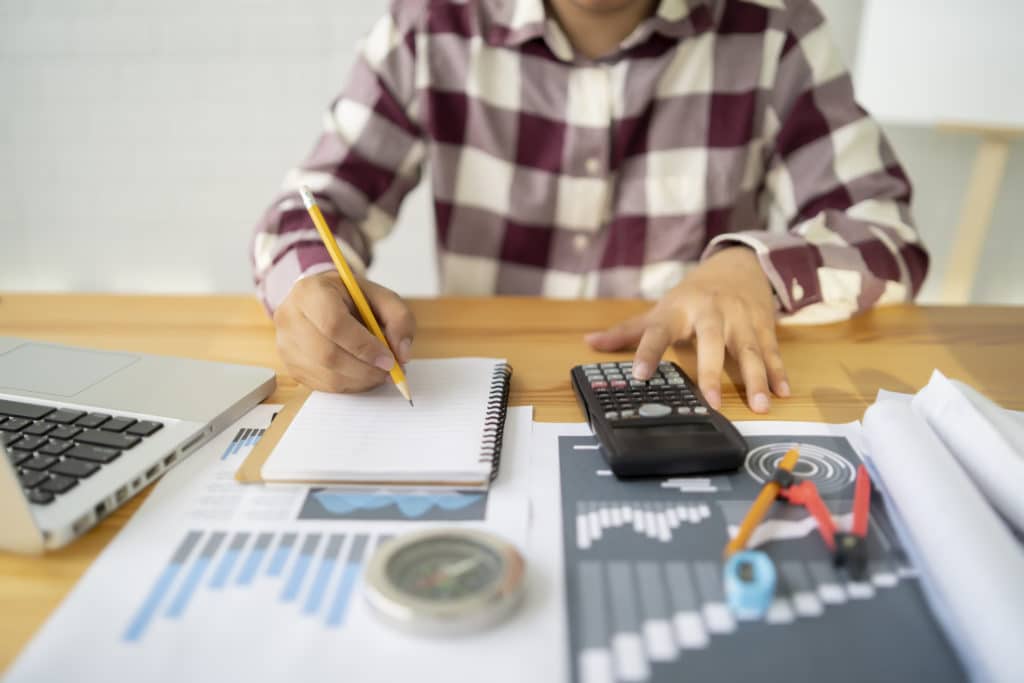 How to Pay for Customs Duties?
U.S. customs will let your courier know about your customs fees. You don't have to worry about calculating the cost by yourself. What you can do is let the CBP or courier know that you will pay the charges before it arrives in the U.S. Usually, you pay upon the item's arrival at the border. You can pay in any of the following ways:
Cash (U.S. currency).
Personal check from a U.S. bank. Write the exact amount, made payable to the U.S. Customs and Border Protection. You must present identification, such as a passport or driver's license. CBP does not accept checks bearing second-party endorsements.
Government check, money order, or traveler's check if the amount does not exceed the duty owed by more than $50.
The Cheapest Shipping Services From Canada to the U.S.
As Canada's biggest trade partner, shipping to the U.S. is essential to Canadians. If you want to know the cheapest way to ship from Canada to the U.S., your best option is picking Stallion Express. Stallion Express offers domestic and international shipping options.
You can integrate your store with us to streamline your shipping process. Simply, select the packages you wish to ship,review, prepare, and print the labels. Then, drop off or arrange a pick-up.
There are also other options, depending on your needs, so it's best to compare and evaluate.
If shipments are under 3 lb, you can pick USPS. USPS will hand the parcels over to Canada Post upon reaching the border. Priority Mail International takes 6 to 19 days, while Priority Mail Express International takes 3 to 5 days.
If shipments are over 3 lb, FedEx and UPS are good shipping options. The delivery time will take 2 to 7 days. You can choose UPS Standard and FedEx International Ground. Take note that you can be charged with additional fees.
Key takeaways
Hiring a customs broker to help clear your packages through customs will significantly benefit your business. It's also vital that you know how to compute customs fees because they can affect shipping goods' prices. There are shipping services that offer help, one of them is Stallion Express. To know more about our service, contact us today!
Canada and the U.S. are practically neighbors. However, when you add Amazon shipping in between, it seems they are thousands of miles apart. Yet, it doesn't stop third-party sellers from offering their products on Amazon.com, which makes a lot of people ask, "Does Amazon US ship to Canada?"
First, why would sellers from Canada sell on Amazon.com if there is an existing Canadian Amazon? In this article, let us find out why Amazon US is on top of every seller's expansion plan, and also find out how to ship to Canada from Amazon U.S.
Is selling on Amazon US worth it?
Let us explain this from the buyer's perspective. Amazon.com has a wider range of selections compared to Canadian Amazon. Consider this the "main" branch of the largest online retail store worldwide.
It also offers more discounts and deals than other marketplaces of Amazon. Sometimes prices are 50% lower in contrast to Amazon.ca and other marketplaces.
Online shoppers are tempted to buy from bulk in Amazon.com because they don't only get big discounts, American Amazon shipping to Canada is cheaper even though sellers need to think about international shipping fees and import taxes.
On the other hand, as a seller, you may want to sell on Amazon US because it has a more extensive customer base, plus the reasons stated above. So, if you have already mastered selling strategies on Amazon.ca, then it would be a logical step to conquer Amazon.com next.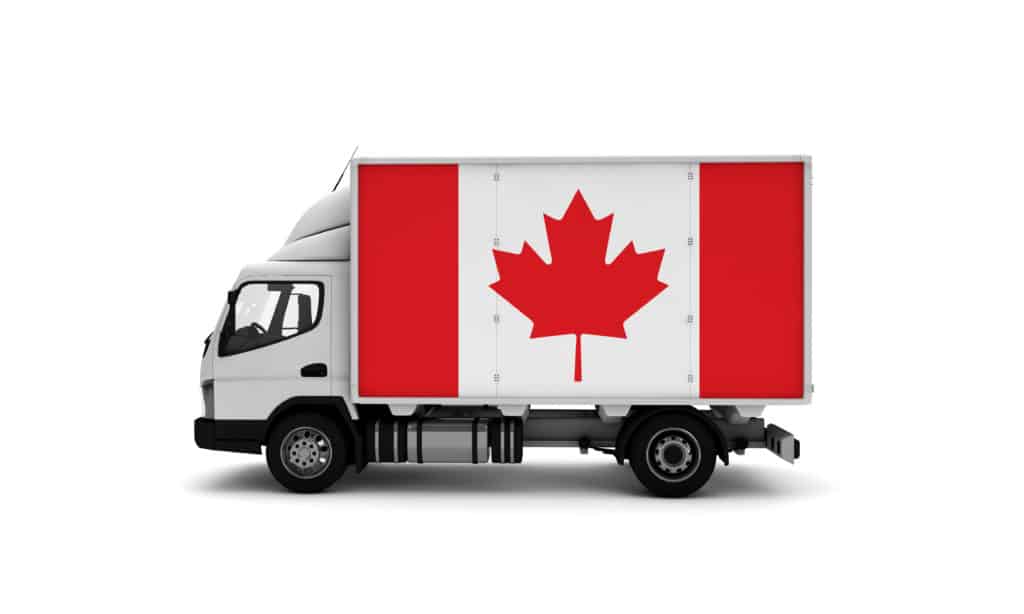 Does Amazon US Ship to Canada?
Amazon's more than ten marketplaces are interconnected to provide buyers different types of products from various countries. Hence, US-based Amazon shipping to Canada is possible, but with a product category restriction. Amazon US can ship the following products or categories to Canada:
Consumer Electronics
Health and Personal Care
Home and Garden
Baby
Clothing
Automotive
Industrial and Scientific
Shoes
Software
Jewelry
Pet Supplies
Tools
Sporting Goods
Toys
Video Games
Watches
Even though we have provided you with the list above, ensure that the item you sell on Amazon.com is allowed to be shipped to Canada so your efforts and money will not be wasted.

How to deliver to Canada from Amazon US
Border Shipping
Since Canada and the US is separated only by a border , you can try shipping your customers' orders to a US address for pickup. It would be ideal to have your headquarters located near the border where Amazon can drop off the orders.
Moreover, it would be better to hire an in-house customs broker from your headquarters to handle customs declaration matters and avoid delays. Also, border shipping is less expensive than Amazon shipping to Canada.

Join the Amazon International Shipping Program
The appropriate term for this is Amazon Global Selling, which lets you create listings and offer your products on Amazon global marketplaces, including Amazon.ca.
Unlike other regions, you don't need to sign up for a new Amazon selling account since Canada and US marketplaces are under the North American region. Just log into your Seller Central account and do the following to start with Amazon Global Selling:
1. Go to Inventory > Sell Globally.
2. Select Link accounts.
3. Create a new listing on Amazon.com to showcase your products.

Join the Amazon FBA Export program
In this shipping option, you need to do two things. First is to set your account to Amazon Global Selling. Then, enable Export Settings under Fulfillment by Amazon in your account. 
In Amazon FBA Export, you are allowed to sell to more than 100 countries and regions. Besides having access to a trusted Amazon shipping company to fulfill your FBA Export orders, it also handles customs declarations and delivers right to t your Canadian customer's doorstep. It also deals with international returns.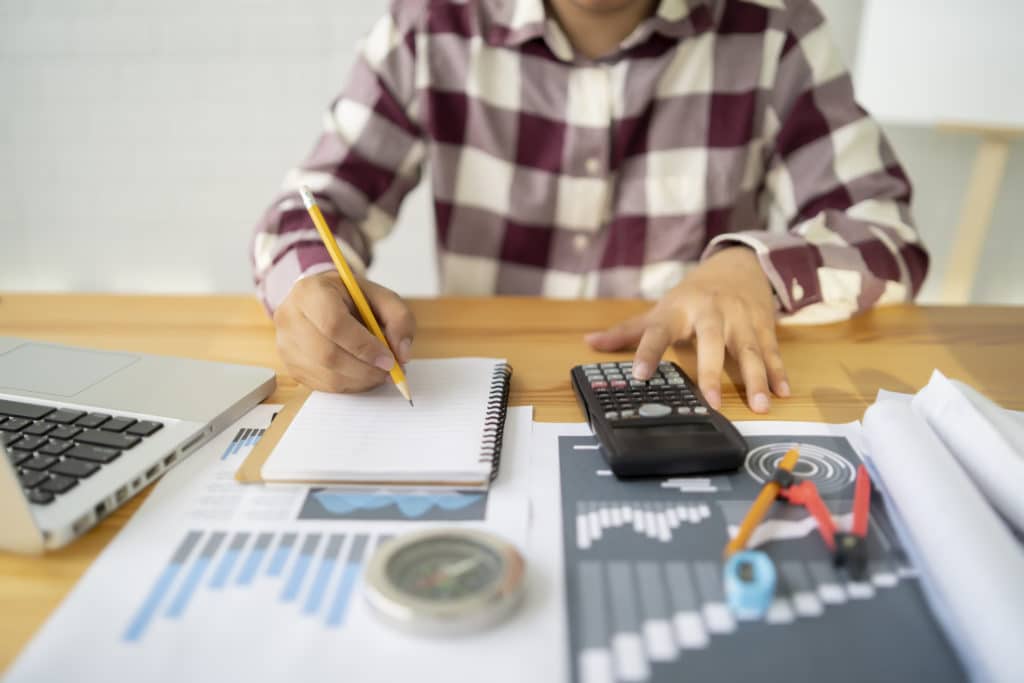 How Much Does US to Canada Shipping Cost?
Amazon shipping costs consist of Canadian customs fees, duties, sales taxes, and foreign currency charges. It would help if you consider these when pricing your products as they may affect your sales ].
For sales tax, it pertains to PST, HST, and GST, which ranges from 5% to 15% depending on the province your customer lives in. On the other hand, if your products were created in the US, you are exempt from paying duties. Otherwise, you have to pay from 5% to 20% based on the product's type and where it was produced. Also, keep exchange rates in mind since your customers are from Canada.
By the way, if you are shipping through Amazon FBA Export, the buyer shoulders the international shipping costs and customs duty. All you have to worry about is how you can advertise your products in the global market.
Conclusion
Did we answer your question, "Does Amazon US ship to Canada?" We're glad that we could be of help. Just follow the tips above to start attracting more Canadian customers on Amazon. You may go for border shipping or Amazon Global Selling if you can fulfill the orders independently. But if you want a hands-free Amazon international shipping approach, better opt for Amazon FBA Export and enjoy shipping with no extra cost.
After knowing the answer to the question, "Does Amazon US ship to Canada?", it might pique your interest to scale your business internationally. Stallion Express is willing to assist you with your Amazon international shipping needs. For inquiries, you can call +1 877-863-7447 or email [email protected].